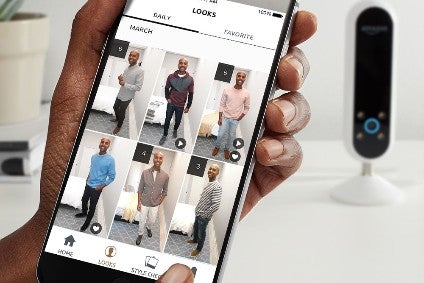 Amazon's recent results show that it achieved its highest UK revenue growth of 20.7% in the past five years in 2019 – which is worrying news for many competitors struggling to drive growth in the challenging trading environment.
According to the latest report from leading data and analytics company GlobalData – 'Online pureplays in UK Clothing & Footwear 2019-2024′ – Amazon is the second biggest online pure-play in clothing and footwear with a 4.8% share of the online clothing and footwear market. The leader is Asos with a market share of 6.6%.
However, Amazon has a much higher share of menswear spend, forecast to account for 13.8% of online menswear expenditure in 2019, versus 4.1% of womenswear, capitalising on the more limited choice of male-focused online pure-plays in the UK.
Online pure-plays are set to drive spend in the UK online clothing and footwear market, with their share forecast to increase from 35.7% in 2019 to 42.5% in 2024, driven by significant growth of the hugely dominant duo: Asos and Amazon. The market will also be boosted by a number of smaller retailers such as Gymshark, SilkFred and Sosandar, proving that minor retailers can gain market share to compete with top brands if they have a strong brand identity and product proposition that resonates with shoppers.
Emily Salter, retail analyst at GlobalData, comments: "Other online pure-plays are best positioned to compete with Amazon as online retailers are nimble, allowing for fast adaptation to changing consumer shopping habits and fashion trends.
"Key players such as Asos and Boohoo are often ahead of the curve in terms of introducing new features such as 'buy now, pay later' options and new technologies to improve the shopper experience, such as Asos's augmented 'See my fit' tool. Online pure-plays are constantly raising consumer expectations of shopping online, and multichannel clothing and footwear retailers, such as Topshop and Marks & Spencer, are lagging behind.
"There is still the opportunity for Amazon to grow its market share further if it improves its shopping experience for clothing and footwear, as it is not viewed as an inspirational destination for fashionable clothing purchases due to a clunky interface suited to purchasing the practical items it is known for. To compete with Amazon in a highly competitive market, other retailers need to find new ways to drive repeat purchases with some form of loyalty scheme – delivery saver schemes alone are not sufficient as they are now widely available at low prices."