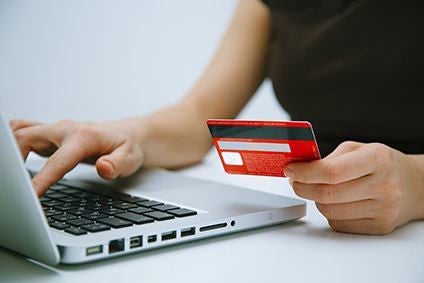 Consequently, Asia-Pacific (APAC) online retail sales penetration continues to rise and is expected to increase by 6ppts from 12% in 2020 to 18% in 2025.
According to the 2021 Q2 Consumer Survey from data and analytics company GlobalData, 60% of respondents in the APAC were extremely/quite concerned about their physical fitness and health compared to 56% in Q1.
Consumers were reluctant to leave their homes with 58% of respondents claiming to be extremely/quite concerned about visiting shops/stores due to Covid-19 risk. While some began to go out, 65% of people continued to 'work from home' in Q2 2021. This led to an increase in their online presence with 87% of respondents started/ continued to spend more time 'online' in general.
"In Q2, consumers showed more likeliness towards 'visiting stores' compared to Q1 due to mass vaccination drives and a slowdown in virus transmission in several Asian countries," says Ankita Roy, retail analyst at GlobalData. "The percentage of consumers (85%), who were extremely/quite/slightly concerned about visiting stores during March-May 2021 decreased from (87%) during Q1, reflecting physical stores restore their relevance in the post-Covid-19 era. However, there will be a generational shift in the physical store formats and retailers will need to align their operations with wider industry shifts and make robust 'in-store tech investments' to match consumers' demand."
Marketplaces are also striving to improve customers' online shopping experience by launching various technology-driven initiatives on their websites, aimed at enabling customers to make sound purchase decisions on online platforms. To highlight, Singapore-based Shopee, an online marketplace introduced a new platform 'Shopee Premium' that allows the shoppers to buy authentic premium products, sold directly by their preferred brands.
Roy continues: "As consumers have become more reliant on technology now, there are several technological components that retailers must use to enhance shopper journeys such as the launch of Shopee Premium by Shopee. The launch of this dedicated platform also considers the relevance of the direct-to-consumer channel which is preferred by consumers due to authenticity and price concerns. E-commerce retailers/marketplaces must integrate technologies driven initiatives on their websites to smoothen customers' shopping journey and reduce the chance of order returns."
Retailers are also considering social commerce as a booming stream of revenue. While the trend might be in its relative infancy it holds huge potential in the future.
"In the Q2 survey, almost 66% of respondents reported that they are socialising virtually with friends/families and as the lines between social media and online marketplaces blur, social networks are strategically placing buy buttons within their messaging apps, photos, videos, and programmatic ads to capitalise on this opportunity," Roy adds.
"In addition to collaborate with social media networks, retailers must try adding interesting components to interact with customers, garner more subscribers, and promote new content as social commerce is expected to become highly popular in the future."
Earlier this week, GlobalData revealed the APAC sportswear market is projected to grow at a compound annual growth rate (CAGR) of 9.4% from US$189.8bn in 2020 to US$297.8bn in 2025.