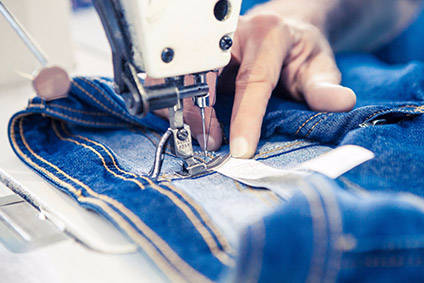 The Apparel Impact Institute (Aii), which is a San Francisco-based organisation is launching its first US project after helping to create environmental savings within the fashion industry throughout Europe and Asia.
The aim for the Apparel Impact Institute is to create a tailored version of the Clean by Design programme to help bolster sustainable garment manufacturing in California and explore additional innovative solutions.
Bank of the West is funding the feasibility study, while the BNP Paribas subsidiary has committed a US$100,000 grant to launch the project.
Developed in 2010 by the Natural Resources Defense Council (NRDC) and focused on energy, water, and chemical management, Clean by Design rests on a decade of experience and results in scaling efficiencies in the apparel supply chain in China, Vietnam, India, and elsewhere.  The project will begin by assessing the current state of production and identifying apparel industry brand/retailer partners, shared suppliers, and opportunities for involvement.
"The Clean by Design programme works because it can be tailored to meet the needs of individual manufacturing facilities," explains Aii president, Lewis Perkins. "We look forward to exploring how it can help manufacturers in this state, where protecting the environment is top of mind for many citizens."
For Aii, it makes sense to pilot in a state where philanthropic and other forms of capital are available to transform the local apparel supply chain and take a leadership position, particularly considering that Los Angeles has been a fashion leader for many years.
"We like leaning into the legacy of Los Angeles in the fashion sector," Perkins adds. "With leadership in certain product sectors like streetwear and denim, California has a reputation to be proud of. We want to ensure that this region can also be proud of the way these products are made with excellence in environmental standards and practices."
The feasibility stage of the programme will provide more insights into the long-term role Aii can play, not only within the wet processing and other manufacturing stages of apparel products in greater Los Angeles, but to look across a more holistic "farm to closet" value chain.
The Clean by Design California project kicked off in May 2021. The feasibility phase, which takes four to six months, will uncover the specific interventions and best practices that will suit California manufacturing.