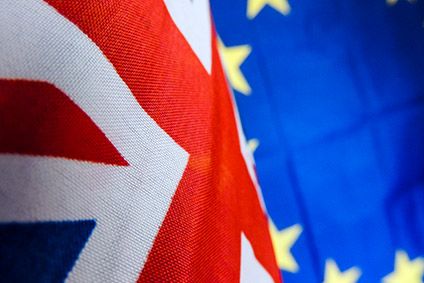 Apparel industry trade bodies are warning a No Deal Brexit must be avoided at all costs after a proposed UK-EU Brexit deal was overwhelmingly rejected by British lawmakers last night.
MPs in the House of Commons voted by 432 to 202 votes against the deal, which sets out the terms of Britain's divorce from the bloc on 29 March – including a 21-month transition period in which the UK would have stayed in the EU's customs union while a permanent trade deal was negotiated. The rejection marks a huge blow for prime minister Theresa May who has spent more than two years negotiating terms with the European Union.
It has also fuelled uncertainty over trade and other arrangements between the UK and EU when the UK is scheduled to leave the EU – and leaves a number of potential scenarios for what happens next. These include a renegotiation on the deal's terms with the EU; a suggestion for MPs to unite around an alternative plan; a request for Brussels to delay the entire process; a second national referendum; or a No Deal Brexit, which in trade terms would mean the UK immediately reverting to WTO rules (and new tariffs applying to UK-EU trade).
The British Fashion Council (BFC ) has said a No Deal would create a negative impact on an industry already thrown into turmoil with current levels of uncertainty.
"A No Deal Brexit is a scenario that should be avoided at all costs," the BFC said in a statement to just-style. "The ongoing uncertainty and confusion that a no deal creates will have a negative impact on our industry, where investment is already impacted from the uncertainty being faced. A No Deal situation will result in no transition period, and with an industry that is predominantly SMEs, we would struggle to cope with the trade realities that it would bring.
"Considering the above and the industry's preference to remain, based on all polls pre and post-referendum, we are supporting the call for 'the people's vote' as the preferred current option to minimise the impact to industry based on there being no valid deal on the table."
The group added: "We will continue to work with government and designer businesses to navigate these difficult times and consider all options put forward."
But while a No Deal Brexit is the worst case scenario for many UK businesses, exit from the EU itself still brings concerns for UK apparel manufacturers who rely strongly on imported materials and international talent.
Speaking to just-style yesterday at industry trade event Fashion SVP in London, Randell Sergeant of Serran London — a UK-based manufacturer of wool garments — said one of the biggest worries for apparel makers and retailers surrounding Brexit is reduced access to the "right talent."
"In terms of the skills that are required for apparel manufacture, much of it comes from Eastern Europe and Asia – people from these parts are really good at what they do in terms of tailoring. What I've found with the younger generation of Brits, they're not really as skilled. I can assume therefore when Brexit eventually happens, it's going to be harder to find employees with the right skillset to take the place of the people that are there now while we are part of the EU. I can only imagine while we are trying to educate and train the younger generation of fashion professionals on tailoring skills and the like over the next three-to-five, maybe more years, there will be a substantial dip in product quality. It takes a long time to acquire those sorts of skills."
Check out just-style's feature on how to Brexit-proof your supply chain.