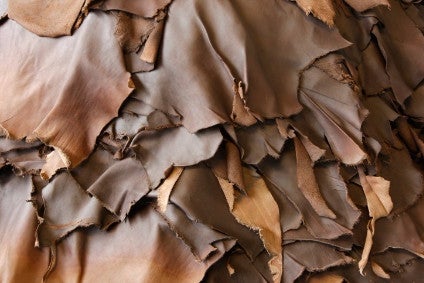 Product authentication business Applied DNA Sciences (APDN) has strengthened its collaboration with Eurofins BLC Leather Technology Center to support the commercial implementation of its SigNature T-based leather traceability system.
The partnership, which could bring brands and retailers one step closer to being able to trace leather through their supply chains, follows the successful completion of a consortium research project with Eurofins earlier this year.
"BLC's unparalleled knowledge in all aspects of leather processing, long-standing relationships with global brands, and its history of forward-thinking innovation makes them an ideal partner," says Tony Benson, Applied DNA's managing director with responsibility for Europe, Middle East and Africa (EMEA).
The company's goal is to have 300m square feet of DNA-tagged leather under contract over the next five years.
Eurofins BLC is a leather and chemical testing, consulting, auditing and technology centre dedicated to leather, footwear, chemical, and leather product testing.
"There is a strong need within the leather industry to provide a robust system of traceability for semi-processed and finished leather," says Adam Hughes, managing director of Eurofins BLC Leather Technology. "This cost-effective application system provides a process for applying a unique molecular tag in a way that is impossible to counterfeit. Eurofins BLC looks forward to supporting our customers in their journey towards supply chain transparency and traceability."
In July, Applied DNA Sciences joined forces with emerging technology applications specialist Everledger to build a blockchain traceability platform for high-end products including leather.
And earlier this month the company released details of a study into authenticating denim from the farm through to the finished product, which found DNA molecular tagging is a reliable tool to help brands and manufacturers tackle traceability and transparency throughout the entire supply chain.