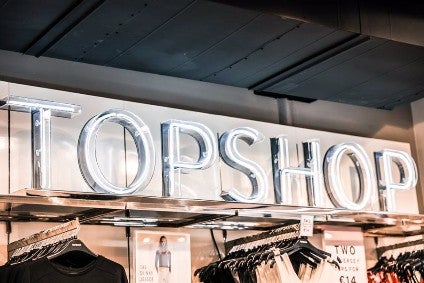 Retailer Arcadia Group has pushed back meetings with its creditors which will determine the fate of its company voluntary arrangement (CVA) proposals.
In a statement, Arcadia said it has made the decision to adjourn yesterday's (5 June) creditors' meetings in order to conduct further dialogue with a few landlords, with a view to securing a final decision on the seven CVAs.
The meetings have now been adjourned until Wednesday (12 June).
The retailer, which owns the Topshop, Topman, Miss Selfridge, Burton and Dorothy Perkins chains, announced plans for a CVA that will see the company shutter 23 of its stores in the UK and Ireland last month.
The fashion group, which is owned by tycoon Sir Philip Green, said it has instigated seven CVAs as well as a turnaround plan aimed at returning the business to growth after a sustained period of declining trading performance.
In its statement yesterday, Arcadia said: "These CVAs will provide a stable platform for Arcadia's leadership team to implement their turnaround plan and ensure the long term sustainability of the group, its 18,000 employees and its extensive network of loyal suppliers."
It added it is pleased to have secured the support of the pension trustees, The Pensions Regulator and the Pension Protection Fund, as well as the full backing of our trade creditors and a significant number of landlords.
"It is in the interests of all stakeholders that we adjourn today's meetings to continue our discussions with landlords," said Ian Grabiner, CEO of Arcadia. "We believe that with this adjournment, there is a reasonable prospect of reaching an agreement that the majority of landlords will support."
Retail analyst and CEO at Savvy, Catherine Shuttleworth, said: "So the saga at Arcadia continues with no clear decision on the overall CVA position. It's going to be a very busy week of lobbying the doubters by Ian Grabinger and his team. I would want to know how they plan to reinvigorate their retail estate and create better connections with their shoppers, especially the ones who are under 30."