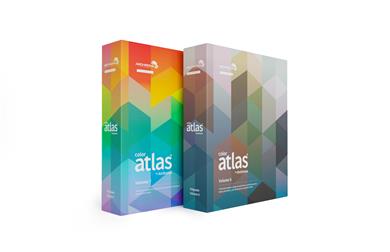 The just-launched Color Atlas by Archroma Polyester Library features 1,440 colours for sportswear, athleisure, swimwear, children's clothing, shoes, fashion and home textiles.
It builds on the textile chemicals specialist's Color Atlas by Archroma, which launched in 2016 as a dedicated tool providing fashion designers and stylists with off-the-shelf colour inspiration for cotton.
The original Color Atlas Cotton Library now contains 4,320 colours, with options for purer ingredients and lighter resource usage for brands exploring more sustainable collections.
'Engineered Color Standards' readily available for every colour ensure the entire supply chain is aiming for the same colour and is supported via worldwide technical dyeing support. The result is seamless colour management from colour selection to its implementation in production, Achroma says.
Composed of two volumes, the polyester library is also available online, making it possible to search for the exact colour of an object or garment using a photo, thanks to its 'colour on the go' search tool.
A click on each colour also lets the user know additional information including eco-labels for the dyes used.