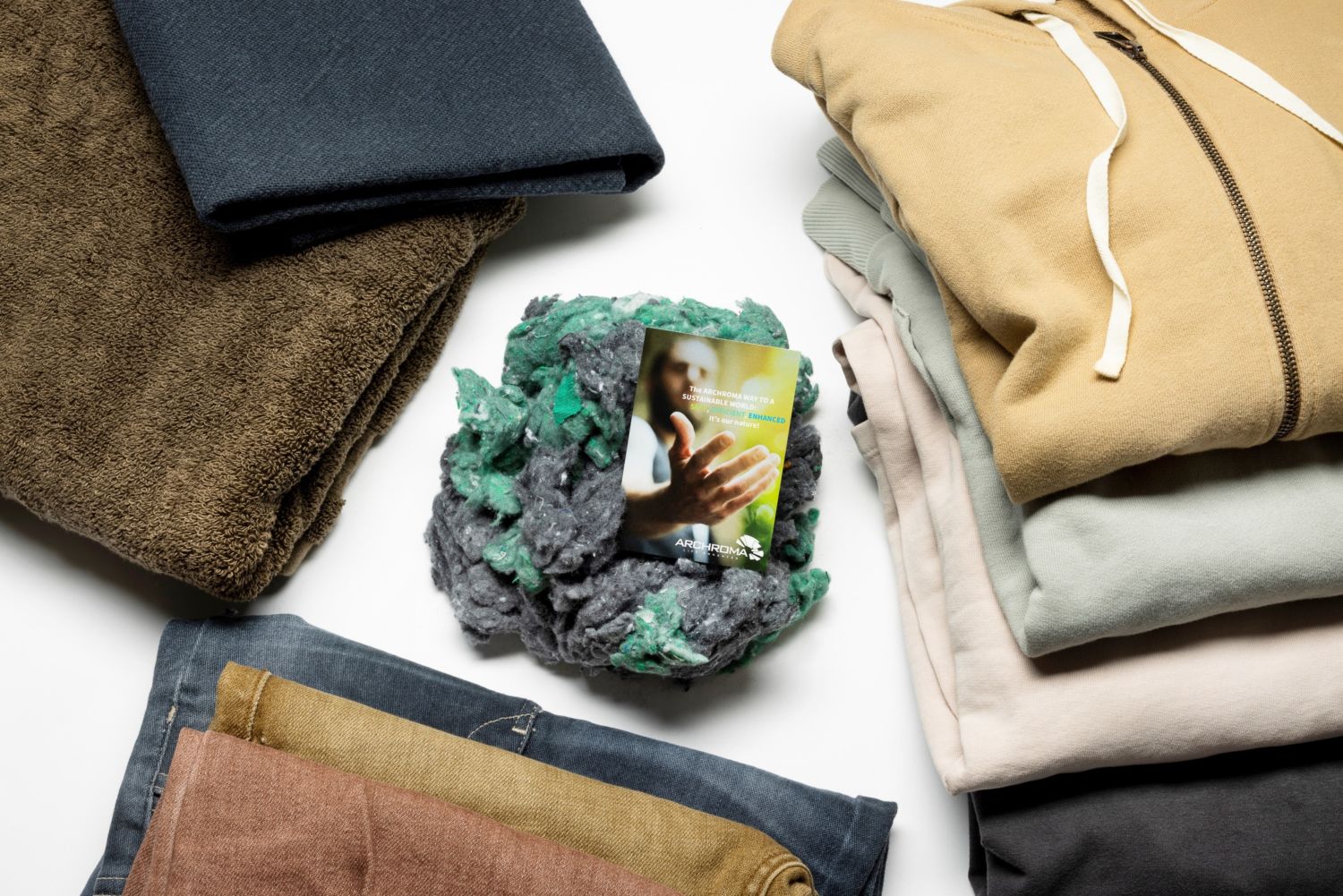 Archroma had already developed a way to turn waste from the herbal and food industry into its range of EarthColors featured by brands such as G-Star, Patagonia, Esprit, Tom Taylor, Pangaia, UGG, and Primark.
The company says it is now introducing another ground-breaking innovation: the FiberColors technology. With this technology, Archroma upcycles textile waste into colours that are synthesized from a minimum content of 50% waste-based raw material.
"After creating colours from food and herbal waste with EarthColors, we are taking a step further in circular manufacturing with FiberColors, addressing the huge textile and fashion waste global issue. This is how we make our purpose to lead our industry towards a more sustainable future for our customers and markets, a reality," said Archroma CEO Heike van de Kerkhof.
Archroma's R&D experts developed a way to use cotton and/or polyamide and their blends (with a >95% purity) to substitute the major part of the petroleum-based raw material usually used to make dyestuff.
The resulting FiberColors range, which is patent-pending, includes five dyes covering a palette of shades: Diresul Fiber-Teak (brown shades), Diresul Fiber-Ochre (olive shades), Diresul Fiber-Maroon (bordeaux shades), Diresul Fiber-Slate (blue grey shades) and Diresul Fiber-Graphite (dark grey shades).
The dyes are especially suited for cellulose fibres such as cotton, viscose, linen and kapok, and can be used in continuous, exhaust, denim and garment dyeing and printing processes.
According to earth.org, 92m tons of textile waste is produced every year, a number that is expected to soar to 134m tons by the end of the decade. Around 85% of all textiles discarded in the US are said to end up in landfills, leading to land and water pollution impacting first and foremost local communities.
In August last year, Archroma struck a deal to acquire the Textile Effects business from Huntsman Corporation.
Since its formation in 2013, through a series of mergers and acquisitions, as well as internal investments in R&D, manufacturing and service capabilities, Archroma has been building a comprehensive portfolio of solutions to serve the emerging needs of the textile industry. The company said the combination with Textile Effects and its historical roots of Huntsman and Ciba Specialties will create a technology powerhouse that will include Archroma's legacy heritages of Sandoz, Hoechst, Clariant, BASF and Dohmen.