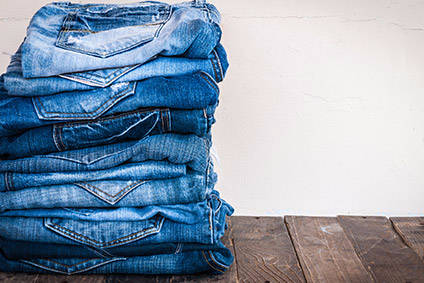 Artistic Fabric Mills' (AFM) commitment towards a sustainable green environment is focused on better materials and better processes. The company has implemented a vertically integrated operation, giving it better control over its supply chain.
As a next step, AFM is moving towards full transparency by partnering with The Movement, which offers innovative branded sustainable fibre and yarn solutions for the textile industry, including its Aware technology.
Aware enables companies to track fibres, yarns, and the final garment through every step of the supply chain. With Aware, Artistic Fabric Mills can prove to brands and consumers that its products are all made from original sustainable materials.
The traceability technology sees a physical tracer added to the sustainable material at the beginning of production. This unique fingerprint is created and a digital twin of the asset (yarn or fabric) is being registered on a secure public blockchain. A simple scan is then able to distinguish false materials from genuinely sustainable fabric. As the scan happens and the unique fingerprint is detected, it will be matched with the digital twin stored in the blockchain.
Brands and consumers have direct access to all traceability data, including original certifications, materials used, and where impact savings are made.
"With the need for transparency in the supply chain, this is an important step for AFM to show that as a vertical supplier, all aspects of our operations are controlled and closely monitored to be aligned with our circular and sustainable goals. We believe that it is imperative that our partners have full belief and trust in our practices from raw materials through to the end production of garments," says Muhammad Iqbal Ahmed, chairman of Artistic Fabric Mills.