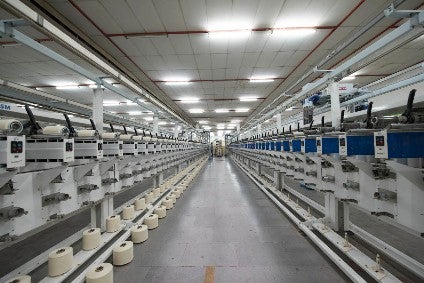 Indian denim major Arvind Limited has become the latest to join Fashion for Good, a global initiative trying to make fashion more sustainable.
Launched in March 2017 by C&A Foundation, the corporate foundation affiliated with global retailer C&A, Fashion for Good is an industry-wide platform to help brands, retailers and manufacturers find more innovative and sustainable ways of producing fashion.
"Sustainability and innovation are our key strategic growth pillars and we have always attempted adoption of innovation in textile manufacturing. We are pleased to partner with Fashion for Good and are committed to promoting the sustainable technologies originating from the Fashion for Good platform," says Punit Lalbhai, executive director of Arvind Limited. "We are looking forward to working with these technologies to fuel the next set of growth in manufacturing for us with the aim of growing with drastically less environmental impact."
A US$1bn textile company, Arvind operates with a focus on textiles, advanced materials, environmental solutions and omnichannel commerce.
"By having Arvind join Fashion for Good, all of the innovators and stakeholders are gaining in-depth knowledge and support from a unique pioneer in manufacturing. We are immensely proud to see the entire fashion ecosystem come together, to implement and scale innovative solutions across the fashion value chain," says Katrin Ley, managing director of Fashion for Good.
German e-commerce giant Otto Group, Stella McCartney, PVH Corp (owner of brands including Tommy Hilfiger and Calvin Klein), Adidas, C&A, Galeries Lafayette, Kering, Target, and Zalando are among the 123 companies in Europe, North and South America, and Asia who have joined the initiative so far.
Last week, Fashion for Good revealed it has partnered with Amsterdam-based social enterprise Circle Economy on a new global project that aims to accelerate the uptake of recommerce and rental business models in the apparel industry.