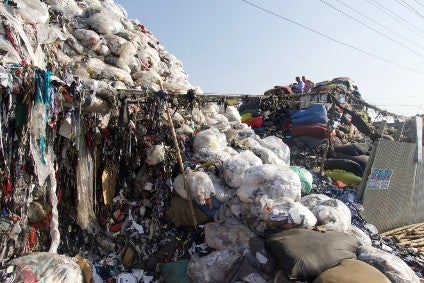 PurFi and Arvind will locate the first in a series of planned fibre rejuvenation facilities near one of Arvind's manufacturing facilities in India.
This facility will process textile wastes – white cotton, coloured cotton, denim and synthetics – into virgin-like fibres for reuse from two lines, where each line will have a 5,500-ton capacity per year with plans to expand over the next five years.
The investment for these two lines is expected to be around US$25m to $30m. Expansion plans include an additional production line that removes elastomers from fabrics utilising another of PurFi's proprietary technologies.
Currently, 85% of the world's apparel contains elastomers, which make it very difficult to recycle or rejuvenate, the companies say. PurFi says its technology is the first commercially viable technology proven to safely remove elastomers without the use of toxic chemicals and preserve the host fibre while having the ability to recycle the elastomers that were removed.
The joint venture is slated to start construction in the fourth quarter of 2022 with full production expected to commence in the fourth quarter of 2023.
PurFi's proprietary technology creates a traceable 360-degree circular solution that rejuvenates textile waste into virgin quality fibres utilising 96% less water and 90% less energy than virgin textiles, the company says.
Its technology also requires significantly fewer resources than the production of virgin textiles. When compared with manufacturing virgin polyester, nylon or cotton, PurFi fibre manufacturing uses up to 96% less water and 90% less energy. The process also generates 85 to 90% fewer greenhouse gas emissions.
Founder and CEO Joy Nunn says the companys technology will increase efficiencies in Arvind's production.
"In addition, our unique tracers that are specific to PurFi rejuvenated fibres provide customers with a clear line of sight to the origin of the fibres they source. This authentic product identifier is of great value to manufacturers like Arvind, who are committed to providing transparency into their sustainability practices and understand that rejuvenated materials have moved from 'nice to have' to 'must have' in their product offerings."
The textile industry generates more than 64 billion pounds of post-industrial textile waste and 284 billion pounds of post-consumer waste annually, the companies say. Yet only 12% of textiles globally are recycled, and about 1% are upcycled.
Punit Lalbhai, executive director, Arvind Limited, explains: "We have always centred our approach on innovative ideas and sustainable initiatives. We share the common value system and excellent working relationship with PurFi Global, and this partnership will not only provide an innovative solution to deal with issue of textile waste but will also strengthen our motto of being Fundamentally Right. We look forward to working with these technologies to fuel the next set of growth in textile manufacturing and at exceptionally less environmental impact."
Arvind recently became a contributor to The Organic Cotton Accelerator (OCA) to support its mission to highlight organic cotton's potential for positive impact, from field to fashion, for people and the planet.