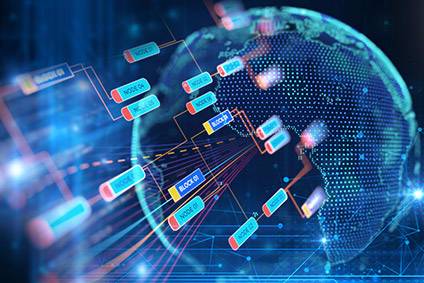 Indian denim manufacturing giant Arvind Limited has partnered with blockchain platform Textile Genesis on a track and traceability initiative across the denim supply chain.
The platform will provide complete traceability of upstream (cotton and other inputs) being used by Arvind to customers. The technology works closely with a network of key sustainable fibre suppliers and textile chain partners helping create a sustainable ecosystem for major brands and retailers.
 "At Arvind Denim, it is our constant endeavour to bring the latest in design and innovation to our key partners/customers backed with a promise of sustainability," says Aamir Akhtar, CEO, lifestyle fabrics – denim, Arvind Limited. "This is yet another step in that direction. We are elated to embrace this new technology which will prove impactful in coming times."
Path-breaking digital Fibercoins technology from Textile Genesis, allows brands and retailers full value chain traceability and visibility along with ESG (environmental, social and governance) credentials of the supply chain partners from fibre-origin to retail.
Amit Gautam, CEO and founder of Textile Genesis, adds: "Sustainability and traceability are really two sides of the same coin, and great to see Arvind taking a lead on both fronts.  Our supply chain traceability platform will create end-to-end traceability for Arvind's innovative and sustainable products across the entire supply chain using Fibercoins traceability technology."
Arvind Denim's range of sustainable offerings like single-origin non-conflict cotton Renaissance range of recycled cotton, polyester and other man-made fibres, natural indigo etc, will be available with full track and trace.
Arvind is one of a number of brands to have become involved in Fashion for Good's latest project, which aims to create a greater link between textile sorters and textile recyclers and establish an infrastructure for greater circularity in the future.