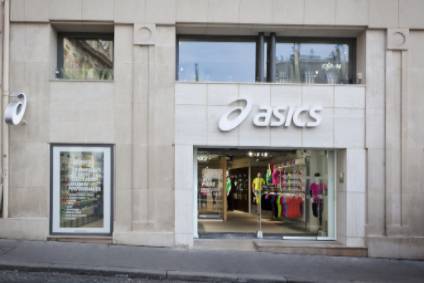 Sportswear firm Asics Corporation made significant progress on its sustainability goals in 2018, including surpassing its CO2 emissions reduction targets two years earlier than initially planned.
In its latest Sustainability Report, the Japanese firm said after initially targeting a 5% reduction in CO2 emissions at facilities, the total amount decreased 19.2%, while a planned 10% reduction in CO2 emissions per pair of shoes was actually reduced to 15.9%.
The company also became the first Japanese brand to join the Leather Working Group (LWG) in 2018, a multi-stakeholder group devoted to environmental stewardship in the leather industry, and set a target to source 80% of the total leather used for Asics, AsicsTiger and Onitsuka Tiger branded footwear from LWG medal-rated suppliers by 2020. In 2018, it sourced 88% from LWG medal-rated suppliers, reaching its target two years early.
Meanwhile, its plans to recovered or recycle 98% of waste at its direct operations remain on track with Asics having diverted 91.4% of its waste from landfill in 2018.
Asics also prepared to introduce post-consumer recycling programmes in the US, Europe and Japan last year, launching a project to gathering sportswear from people across Japan and give it new life as Tokyo 2020 Japan Team official wear.
Other highlights include 91% of the company's Tier 1 supplier factories rated C-Level or above on Asics' supplier rating scale last year. The group aims to have all of its Tier 1 supplier factories rated to this specification by 2020.
Elsewhere, Asics says it's on track to achieve its target of appointing female managers in all business divisions of Asics headquarters and Asics Japan Corporation, with female representation at management level increasing to 9.4% in 2018, up from 8% in 2016.
Asics also says it is aware that the manufacturing industry depends on large numbers of migrant workers around the world, who are "particularly vulnerable to human rights abuses." To help prevent the exploitation of workers, the company has joined more than 120 other brands as signatories of the Commitment to Responsible Recruitment, an industry-wide approach to responsible recruitment and ethical employment practices for all workers.