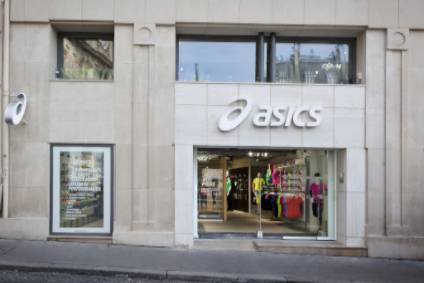 Japanese sporting goods giant Asics Corp has lowered its full-year outlook as it reported a 47.5% drop in profit and lower sales for the third quarter.
For the three months ended 30 September, earnings tumbled to JPY8.3m (US$73,423) from JPY15.8m a year earlier. Sales were down 4.7% to JPY295.7m from JPY310.3m last year. Domestic sales fell 2.5% to JPY77.1m, while overseas sales decreased 5.5% to JPY218.6m.
More specifically, America sales dropped 17.8% to JPY67.7m, while those in Europe grew 0.6% to JPY81.6m.
Meanwhile, sales in Oceania/SouthEast and South Asia decreased 5.2% to JPY20.1m, as strong sales in the Southeast and South Asian regions were offset by weak sales in Australia.
Asics said business was steady in the sporting goods industry in the third quarter on the back of a high level of interest in sports owing to rising health consciousness, as well as an increase in everyday use of sporting goods.
Earlier this year, the company unveiled a new 'action plan' to build on its existing five-year strategy. The plan targets consolidated net sales of at least JPY500bn (US$4.5bn) and an operating income ratio of 7% by 2020 through initiatives such as a shift to a direct-to-consumer mindset, expansion of its consumer base, developing its teams and capabilities, and investment in new sporting technology.
Investments so far have included the launch of the Gel-Kayano 25, the first-ever shoes to feature cellulose nanofiber (CNF) in the US, the opening of a number of flagship stores, including the introduction of shoe customisation at its Omotesando Tokyo store, and new digital marketing tools to expand points of customer contacts and strengthen communication.
For the full year, Asics cut its outlook and is now forecasting sales of JPY385bn from JPY425bn previously, and for net profit to break-even. It had previously forecast earnings of JPY12bn.