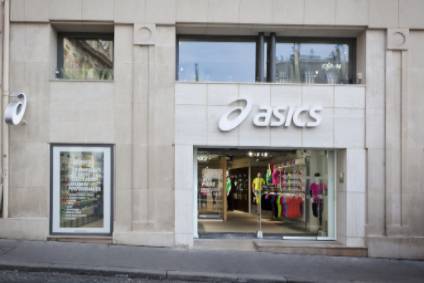 ASICS reported a profit for the nine months ending 30 September of JPY23.2bn compared to JPY19bn a year earlier.
Operating income was JPY36.1bn versus JPY35.8bn a year earlier, while net sales grew to JPY363.1trn versus JPY322.2trn a year earlier.
Reflecting on the nine months to 30 September in which net sales rose 12.7% year on year, Asics commented: "Despite deteriorating foreign exchange rates in purchasing goods and higher logistics costs in North America and Europe, mainly due to improving the sales channel mix and optimizing selling prices, we were able to keep the gross profit ratio at the same level as the same period of the previous fiscal year. Still, there has been confusion over the situation in Russia and Ukraine. However, the scale of ASICS Russia and Ukraine operations are small and the impact on business performance has been minimal."
All of Asics' business units saw an increase in net sales including performance running, performance sports, sports style, apparel and equipment and Onitsuka Tiger.
Geographically, Japan saw a 3.2% rise in net sales while North America saw a 14.2% increase in net sales. In Europe, net sales rose 12.7%. Greater China saw a 16.1% rise in net sales and Oceania saw a 39.2% rise in net sales. Southeast and South Asia region recorded a 79.2% increase in net sales.
Asics has been paying increased attention to sustainability and in September rolled out what it said was the world's "lightest ever CO2E emissions sneaker".
The Gel-Lyte III CM 1.95 emits just 1.95kg CO2e across its life cycle and is a major leap forward by Asics in its commitment to achieve net-zero emissions by 2050.