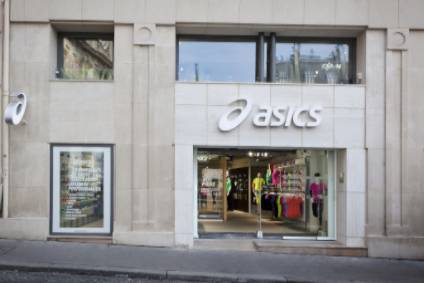 In the run-up to next year's Olympic Games games, Japanese sporting goods giant ASICS Corp aims to collect about 30,000 items of used sportswear to recycle into new uniforms for the Tokyo 2020 Japan Olympic and Paralympic teams.
The project – Asics Reborn Wear Project (ARWPJ) – will see collection boxes set up in Asics retail stores, sports retailers and at sports events. Recycled fibres extracted from the donated clothes will be used to manufacture clothing for athletes representing Japan at next year's Olympic and Paralympic Games.
All sportswear brands will be accepted for recycling, the company says. A circular production and development process will extract polyester from the donated items, which will be used to manufacture thread and fabric for the production of new sportswear and shoes. Other materials will be used as fuel.
The collection boxes will also display a two-dimensional barcode that allows users to access a dedicated website and sign up for progress reports as the clothing they have donated is reused.
Collection is planned to take place until the end of May, but will finish earlier if the required amount of used clothing is received before that date.
Asics is working to targets in line with the UN's Sustainable Development Goals (SDGs), including reducing CO2 emissions by 2030. One of the concrete measures set to achieve this target is replacing polyester materials in shoe uppers and sportswear products with 100% recycled polyester.