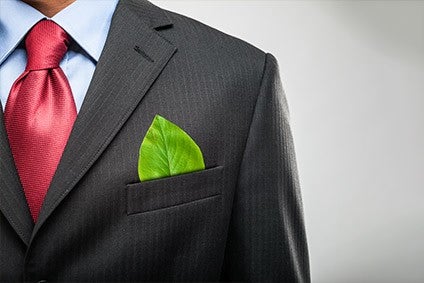 The Climate Pledge was co-founded by Amazon and Global Optimism in 2019 and today has 201 signatories, generating more than US$1.8 trillion in global annual revenues.
By achieving net-zero carbon by 2040, ten years ahead of the Paris Agreement, current Climate Pledge signatories are expected to collectively mitigate 1.98bn metric tonnes (BMT) of carbon emissions from a 2020 baseline. This is equivalent to 5.4% of current global annual emissions.
Signatories to The Climate Pledge agree to:
Measure and report greenhouse gas emissions on a regular basis.
Implement decarbonisation strategies in line with the Paris Agreement through real business changes and innovations, including efficiency improvements, renewable energy, materials reductions, and other carbon emission elimination strategies.
Neutralise any remaining emissions with additional, quantifiable, real, permanent, and socially beneficial offsets to achieve net-zero annual carbon emissions by 2040.
"I believe that now, more than ever, companies like Amazon have an obligation to lead the fight for our planet," says Andy Jassy, Amazon CEO. "But, solving this challenge cannot be accomplished by one company; it requires all of us to act together, and it's one of the reasons we're so excited to announce that more than 200 businesses have joined us in signing The Climate Pledge—a commitment to reach the goals of the Paris Agreement ten years early."
Many of the new Pledge signatories are already making significant progress toward reducing their carbon emissions. ASOS announced that as part of its Carbon 2020 strategy it has reduced its emissions every year since 2015 and cut emissions intensity by 30% in this time—the equivalent of avoiding 110,000 metric tonnes of carbon emissions.
"Climate change is the defining challenge of our time," says Asos CEO, Nick Beighton. "Businesses must take bold and decisive action to find solutions to the unfolding crisis, both individually and collectively, which is why Asos is proud to stand with Amazon, Global Optimism, and the other signatories of The Climate Pledge, and to be joining the UNFCCC's Race to Zero campaign as a result. Doing so reinforces our commitment to sustainability and means we're joining a community that will share knowledge, ideas, and best practice to achieve this important mission."
Last week, Asos announced a set of new 2030 sustainability goals, which include becoming net-zero across the full value chain by 2030 and the supply chain mapping of all its own-brand products to the raw material level.