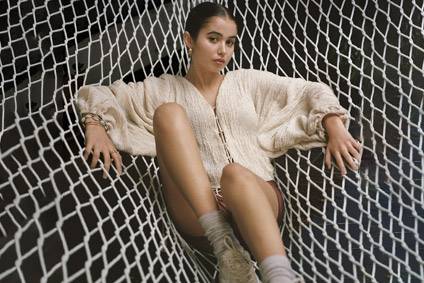 Online fashion retailer Asos is calling for the implementation of mandatory human rights due diligence legislation in the UK to strengthen the 2015 Modern Slavery Act, as part of the publication of its fifth Modern Slavery Statement.
Such legislation, currently being developed by the European Commission for the EU, would if introduced in the UK, ensure that companies must take steps to prevent and mitigate risks and protect vulnerable people within supply chains in line with their responsibilities under the UN Guiding Principles. It would also require businesses to disclose these actions and be held to account for taking them.
Asos CEO Nick Beighton explains why the retailer would support such legislation to drive up standards, alongside targeted interventions such as a UK garment manufacturer licensing scheme, in an article published today (28 April) in The Times Red Box.
"It's clear that the Modern Slavery Act needs strengthening. Adopting the recommendations set out in the Transparency in Supply Chains consultation, as the Home Office has done to its credit, is a welcome and much-needed step. It goes some way to bringing the UK in line with countries that have since legislated on modern slavery, following our lead while taking notes from the gaps in our approach," Beighton writes.
He adds, however, bringing the UK back into line with its peers is not enough.
"Companies already have a responsibility to undertake this due diligence under the UN Guiding Principles on Business and Human Rights.
"Legislation would make this legally binding by requiring UK companies to report on their efforts to mitigate risk and protect people in supply chains globally. By building a failure to prevent mechanism into this legislation, following the lead of the 2010 Bribery Act and as put forward last year by the British Institute of International and Comparative Law, we can take this further and hold businesses and leaders to account for not doing enough to stop all forms of human rights abuses – including modern slavery – wherever they occur, and in turn ensure that victims have access to justice," he asserts in The Times.
Beighton also points to sector-specific interventions to address risks and notes Asos backs calls by the British Retail Consortium (BRC) to introduce a UK garment manufacturer licensing scheme.
"Beefing up enforcement powers is also critical. Like many others we've advocated for the introduction of a single enforcement body for employment rights, as included in the 2019 Conservative manifesto. We urge the government to bring forward legislation to make this a reality," he writes.
"These steps, taken together with international action on problems facing UK supply chains further afield, including in China, would help create real change in the fight against modern slavery."
Asos' fifth Modern Slavery Statement covers the modern slavery risks identified and actions taken by the company from February 2020 to January 2021. It details the measures implemented by Asos to ensure people in its global supply chain have been protected during the Covid-19 pandemic, and the steps taken to ensure UK brand partners sign up to the Transparency Pledge and the Fast Forward auditing programme, co-founded by Asos in 2014 to tackle problems with UK garment manufacturing supply chains.
Other key areas of activity featured include the continued operation of the Migrant Resource Centre in Mauritius, currently funded by the UK Home Office's Modern Slavery Innovation Fund and part of a joint project between Asos, Anti-Slavery International, IndustriAll Global Union, and local affiliates; the publication and distribution of a human rights handbook for workers in Bulgaria with local IndustriAll affiliates; and the steps the company has taken to further strengthen its internal policies and procedures in order to protect workers and support suppliers in complying with its standards.
With today's publication, Asos claims it has become the first fashion company globally to include independent NGO commentary in its Modern Slavery Statement, provided by Anti-Slavery International. The commentary focuses on Anti-Slavery International's views on the challenges faced by the fashion industry and garment manufacturers during the Covid-19 pandemic and the steps brands and retailers must take to address modern slavery risks throughout global supply chains.
Anti-Slavery International has acted as a 'critical friend' and advised Asos on its modern slavery policies, in-country programme work and practices since 2017.
"There is absolutely no place for modern slavery in today's world, and after an incredibly challenging year for the fashion industry and for garment workers worldwide, all companies and brands must now share the risks they have identified and the actions they have taken to ensure we can work together to deliver effective change," Beighton says in a statement. "We're incredibly grateful to Anti-Slavery International for providing commentary and constructive challenge for this year's statement and look forward to continuing our partnership as we seek to drive further change over the years to come."
Anti-Slavery International CEO, Jasmine O'Connor OBE, adds: "We welcome Asos' call for a new UK law to hold companies to account when they fail to prevent human rights abuses. We hope other UK companies across all sectors follow Asos' leadership, and that the UK Government responds to the growing calls from civil society, trade unions and business to go beyond the Modern Slavery Act and introduce stronger laws."
Germany's new proposed law on due diligence in supply chains had its first reading in the Bundestag, the German parliament last week – but unions are concerned that employers' associations will attempt to block it or dilute its proposals.
A Government spokesperson told just-style: "The Government is committed to eradicating modern slavery from the global economy and increasing transparency in supply chains.
"Following strong support from stakeholders, we have committed to taking forward an ambitious package of changes to strengthen and future-proof the Modern Slavery Act's transparency legislation, including extending the reporting requirement to public bodies with a budget of GBP36m or more – a global first.
"Businesses and public bodies must be more vigilant than ever before and ensure they are not inadvertently allowing forced labour in their supply chains."
just-style understands the Government announced plans in January of last year to introduce financial penalties for organisations who fail to meet their statutory obligations to publish annual modern slavery statements under the Modern Slavery Act 2015. However, these new measures require legislative change and will be introduced as soon as parliamentary time allows.
It is also understood that the Government is due to publish its response to a three-month public consultation it ran in January 2019 on the single enforcement body for employment rights in due course.