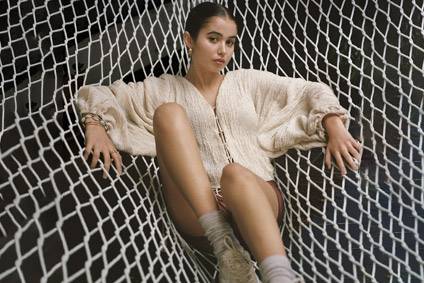 Online fast fashion retailer ASOS has seen its first-half profit soar thanks to an increase in its customer base, but the company remains cautious about the remainder of the year.
In the six months ended 28 February 2021, reported pre-tax profits more than tripled to reach GBP106.4m (US$146.6m) from GBP30.1m a year earlier. Adjusted earnings were GBP112.9m and take into account Asos's acquisition of Topshop and one-off costs.
Asos saw its active customer base increase by 1.5m over the period to hit 24.9m.
Total sales were up 24.% to GBP1.98bn, reflecting a strong performance underpinned by excellent operational delivery, the company noted. Retail sales were also up 24% to GBP1.92bn.
Asos said the UK recorded an "exceptional performance," with 39% sales growth, and good growth in international territories. Sales were up 18% in Europe, 16% in the US, and 16% for Rest of the World.
Gross margin, however, declined 200 basis points to 45% as a result of increased freight costs due to Covid-19 disruption, and foreign exchange movement.
"These record results, which include robust growth in sales, customer numbers and profitability, demonstrate the significant progress we have made against all of our strategic priorities and the strength of our execution capability," said CEO Nick Beighton. "The swift integration of the Topshop brands and the impressive early customer engagement is also especially pleasing.
"Looking ahead, while we are mindful of the short-term uncertainty and potential economic consequences of the continuing pandemic, we are confident in the momentum we have built, and excited about delivering on our ambition of being the number one destination for fashion-loving 20-somethings."
Asos said it is well-positioned to capture demand for event-led products when lifestyles normalise, but remains cautious given the threat of renewed lockdown restrictions and the likely economic impact on its core 20-something consumer.
Despite this, the retailer's expectations for the full year have increased in-line with performance in the first half. It's outlook for the second half is unchanged and is expected to be cash generative, despite pricing investments to enhance the company's consumer proposition.
Asos' fashion crown remains in place
Chloe Collins, senior retail analyst at GlobalData, says Asos continues to dominate the young online fashion market, with its lead only strengthened further during Covid-19 thanks to its unrivalled agility, range and fulfilment.
"Asos also benefitted from transferred spend on former Arcadia brands – Topshop, Topman, Miss Selfridge and HIIT – which it acquired in January 2021 and has fully integrated into its platform. With the US currently boasting the highest growth rates for these brands, the acquisition has already shown that Asos can succeed in elevating international awareness in a way that Arcadia could not. With more products still to launch as Asos aims to reach 10,000 options across all four brands, alongside plans to add more inclusive sizing such as a Curve range for Topshop and Tall for Miss Selfridge in the future, as well as the launch of a Nordstrom partnership, Asos is ensuring that the brands have a strong chance of revival."
Click here for more analyst reaction to Asos' first-half performance.