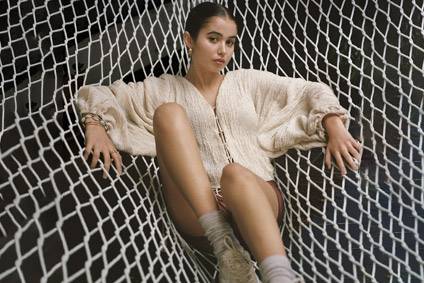 In a trading statement this morning (16 July), the UK online fashion retailer said total group revenue amounted to GBP1.29bn (US1.79bn), up 27% on a reported basis from GBP1.01bn a year prior. In constant currency, sales increased by 31%.
ASOS noted performance in the period reflects continued progress against its strategic priorities and strong growth in its customer base which increased by 1.2m to 26.1m since HY21.
Total retail sales were GBP1.24bn, up 26% as reported from GBP983.3m last year and up 30% in constant currency.
The retailer's domestic market saw the largest growth, with sales rising 60% on both a reported and constant currency basis to GBP526.4m. International sales, meanwhile, grew 9% as reported to GBP715.7m from GBP654.1m. Sales were up 15% in constant currency.
In the US, sales increased by 16% as reported to GBP144.8m. Retail sales in the EU grew by 18% GBP388.3m, while those in the ROW were down 9% on last year to GBP182.6m.
Gross margin, meanwhile, fell 150 basis points reflecting foreign exchange headwinds, elevated freight costs due to global supply chain disruption, and continued 'lockdown' category product mix.
Asos said trading in the last three weeks of the period was more muted, as continued Covid uncertainty and inclement weather, particularly in the UK, impacted market demand.
Looking ahead, it anticipates a measure of volatility to continue in the near term, given what it called the rapidly evolving Covid situation worldwide.
"As a result, we expect our underlying P4 growth rate to be broadly in line with the prior year comparable period. We expect overall full-year adjusted profit before tax to be in line with our expectations," the retailer added.
CEO Nick Beighton said although mindful of the continued impacts of the pandemic on consumers in the short term, Asos believes the structure of the global e-commerce fashion market has "changed forever", which will drive an increase in online fashion sales over the long term.
"We're excited about the size of the prize ahead of us and the opportunity of delivering on our ambition of being the number one destination for fashion-loving 20-somethings."
Young shoppers flock to Asos as socialising and dressing up returns
Chloe Collins, head of apparel at data and analytics company GlobalData, notes as lockdowns lifted and social lives resumed, Asos' superior online platform was the first port of call for millions of young shoppers searching for new fashion outfits.
"Despite this growth being based off a muted comparative period last year, when demand for apparel remained low as consumers were forced to stay at home, Asos' retail sales remain 38.9% above FY2018/19, proving its relevance in the online landscape.
"Its home market, the UK, which accounted for 42.4% of sales in the period, demonstrated the strongest growth of 59.9% (57.6% versus FY2018/19), which was no doubt aided by the acquisition of the Arcadia brands — Topshop, Topman, Miss Selfridge and HIIT — in February. However, a fourth wave of Covid-19 cases and disappointing weather in the country had a big impact on demand towards the end of June, leading Asos to experience a more muted performance, and to now expect total growth for July and August to be similar to last year, around 15%. With Freedom Day in the UK now confirmed for 19 July, the retailer should focus on promoting its occasionwear ranges now that larger weddings and events will be able to go ahead, while holiday styles may still prove difficult to shift as the government's relaxation of travel quarantine rules will take a while to benefit the majority of Asos' customers, who are not yet fully vaccinated.
"To widen its reach in the US, the retailer has announced a joint venture with Nordstrom, which will acquire a minority stake in the Topshop, Topman, Miss Selfridge and HIIT brands, and sell their ranges through its own website as well as selected stores. Nordstrom will also introduce Asos third-party pickup services as well as stocking an edit of Asos' own in-house design brands, which will be the first time that these have been available offline and outside of its own platform. This will be a great test for Asos to further gauge appetite for its products among international consumers, and will open the doors for further partnerships in the future.
"However, Topshop's styles have become more youthful since its previous partnership with Nordstrom in 2012, so the brand may now struggle to resonate with the department store's shoppers, who are primarily aged 30-plus, and the same challenge may be faced with the other brands, which are targeted more towards Gen Z."