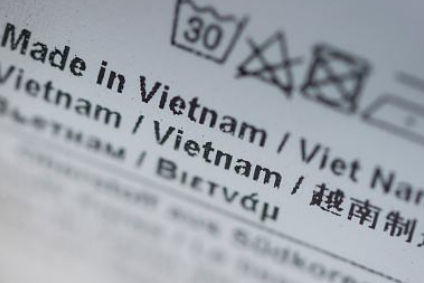 The Australian Human Rights Commission has, together with the Vietnam Chamber of Commerce and Industry (VCCI), rolled out new guidance concerning human rights for the apparel and footwear industry in Vietnam.
The purpose of the guidance is to support businesses in understanding some of the key human rights challenges in the apparel and footwear industry and how to appropriately respond.
Vietnam's apparel and footwear industry is one of its most important industries, accounting for nearly 20% of exports and employment of about 2.5m people. As Vietnam capitalises on its promising economic growth and development, many challenges exist to the realisation of rights in the apparel and footwear industry, particularly following the impact of the Covid-19 pandemic, the Australian Human Rights Commission says.
The guide covers which groups are at risk of human rights abuses within the footwear and apparel industry and how the risks vary from business to business. It covers abuses that can arise such as forced labour, child labour, lack of a living wage, excessive hours and how purchasing practices can contribute to these.
"Globalisation has created opportunities but also many challenges for human rights. Covid-19 has highlighted the cracks in the global economy and the vulnerabilities faced by those in global supply chains," said Commission president, Emeritus Professor Rosalind Croucher.
"The Commission is delighted to partner with VCCI to further the common goal of embedding respect for human rights into business activities."
The guidance was developed under the 'Advancing Responsible Business Conduct' Project, a collaboration between the Vietnam Chamber of Commerce and Industry and the Commission.
The programme is supported by the Australian Government's Department of Foreign Affairs and Trade (DFAT).
Click here to access the guide in full.