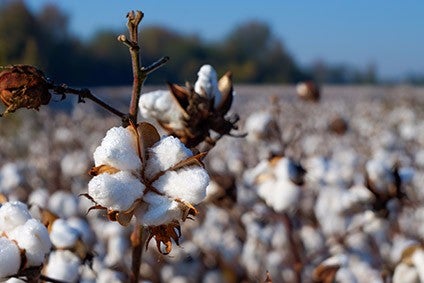 Australia's national science agency CSIRO and Cotton Seed Distributors (CSD) have reached a combined investment of more than AUD150m in research to ensure the long-term profitability and viability of Australian cotton.
The two have been working together since 1971 in plant breeding and agronomy to put globally competitive cotton varieties that are pest and disease tolerant into the hands of Australian farmers.
The CSD-CSIRO partnership has resulted in 116 cotton varieties delivered to growers, which have returned more than AUD5bn to the cotton industry and through the delivery of third-party GM traits, reduced insecticide use by 85% and cut herbicide use by 52%, the parties say.
CSIRO executive director of future industries, Kirsten Rose, notes CSD was one of CSIRO's most important partners and their shared investment in innovation for the long term was the cornerstone of the Australian cotton industry's success.
"The CSD-CSIRO collaboration demonstrates what can be achieved when an R&D partnership is flexible and fully integrated across the value chain to solve unmet industry needs.
"CSIRO's world-class research combined with CSD's seed production, extension services and delivery to farmers ensures the industry has access to short-term and long-term solutions to the challenges they face."
CSD adds it is the only company in Australia that supplies farmers with cotton planting seed and claims to be one of only a few independently owned and controlled cotton seed companies in the world today.
"For 50 years, our partnership has helped Australian cotton growers achieve world-leading yield and quality outcomes, and provided them with variety choice tailored to their production system," SD managing director, Peter Graham says.
Plant breeding is a long game, and the time from initial crossing to the commercial release of a new variety can take up to 14 years. For this reason, in 2007, CSIRO and CSD formalised their relationship through the joint venture, Cotton Breeding Australia (CBA), to guarantee long-term funding for cotton breeding research projects.
Cotton Breeding Australia research ensures an ongoing pipeline of technologies that underpin the long-term success of the cotton industry and continues to safeguard Australia's AUD2bn-plus per annum cotton industry that is said to be produce enough cotton each year to clothe 500m people.