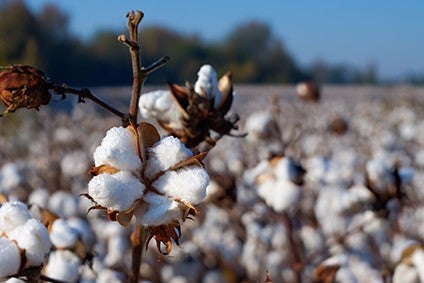 A new sustainability report from Cotton Australia and the Cotton Research and Development Cooperation shows the industry has made progress in some areas such as water reduction but needs improvement in other areas such as carbon emissions, which increased in the five years to 2019.
The Australian Cotton Sustainability Report 2019 follows on from the last report in 2014. It aims to provide a balanced summary of the industry's sustainability performance for the five years to June 2019 and is focused on the sustainability topics most important to the industry and its stakeholders.
The report compares performance against 2014 and shows the industry is doing some things well but needs improvement in other areas.
Water consumption has fallen 9.4% and pesticide use is 18.2% lower, while work to reduce the hazard and volume of pesticides is ongoing. The amount of cotton grown per hectare grew by 9.9% and profitability grew 75.8% thanks to increased yields and historically high cotton prices.
But carbon emissions have increased by 12.6% mainly from increased nitrogen fertiliser use and while injuries fell, fatalities increased.
To put the results in perspective, producing a bale of cotton now takes 48% less water, 34% less land, and 97% fewer insecticides than in 1992.
Cotton Australia CEO Adam Kay said the report is an important step towards the industry's aim of being a global leader in sustainable cotton production.
"Australian cotton growers have been quietly improving their sustainability for decades and should take a moment to celebrate the industry's collective achievements that are shown in the report.
"Having said that, the report also highlights areas the industry can do better in, such as the need to make greater efforts to reduce carbon emissions, improve nitrogen use efficiency, increase on-farm carbon sequestration in soil and native vegetation, and improve farm safety.
"We know if we get sustainability right it can reduce risk, improve efficiency, and grow or maintain markets – and ultimately underpin our work to hand the next generation thriving farms and a successful industry."
Cotton Australia and the Cotton Research and Development Corporation will now use 2014 and 2019 Sustainability Report data to set 2024 and 2029 sustainability targets.
Cotton Research and Development Corporation general manager, R&D investment, Allan Williams said: "To be a global leader in sustainable cotton production, we need to set bold targets, ensure our research and adoption programme can get us to those targets, and frequently and transparently share progress with stakeholders.
"We will be consulting with growers and other stakeholders inside and outside the industry on setting the right level of ambition in our sustainability targets.
"The industry can point to long-term trends of significant improvement in areas it has focused on in the past, and we will draw on this experience to transform our performance in other areas in the future."