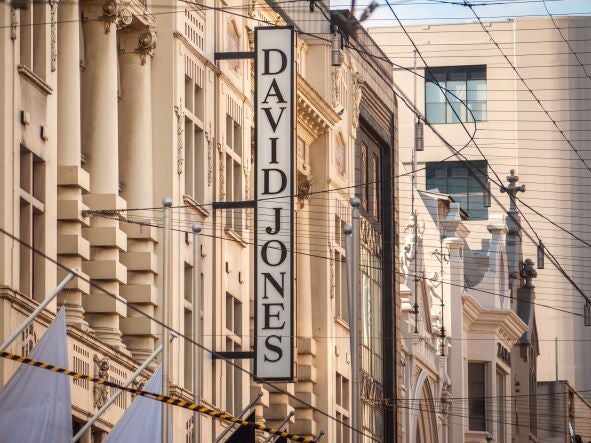 Anchorage Capital Partners is to acquire the 185-year-old department store chain David Jones which comprises 43 stores and two distribution centres across Australia and New Zealand.
The transaction value was not disclosed.
Under the deal, David Jones will continue to execute its Vision 2025+ strategy, which capitalises on its privileged market position and brand value to:
Know and grow the customer base;
Be an omnichannel curator of world-class brands;
Deliver a seamless service experience;
Leverage the skill and experience of its talented employees.
"David Jones has a storied history, immense brand value and unparalleled assets―including an attractive retail footprint, a loyal customer base, and dedicated employees," a spokesperson for Anchorage said, adding its team would "work closely with CEO Scott Fyfe and the talented management team on the next phase of its transformation."
"Under this team's stewardship, David Jones is now profitable, cash-generative, and self-funding, and we are confident in David Jones' next chapter as the retailer of the future with a seamless omnichannel experience.
"This transaction aligns with Anchorage's investment strategy and its successful track record of executing complex carve-outs. We look forward to leveraging our deep industry expertise, hands-on approach with management, and continued investment to drive key initiatives to grow the business and deliver sustainable future performance."
David Jones CEO Scott Fyfe said the leadership team at David Jones is thrilled to have the support and financial commitment of such a well-respected owner in Anchorage, which shares David Jones' vision and passion for the future of the business and supports the management team's strategy.
"Together, we see many opportunities to optimise value and innovation in the David Jones business as we enter a new phase of growth. David Jones has been through a significant transformation, driven by our Vision 2025+ strategy, and I look forward to working with the Anchorage team to further enhance the leadership position of David Jones in Australia as the nation's leading omnichannel retailer and one of its most loved and long-standing brands."
Woolworths Holdings acquired David Jones in 2014.
In a separate announcement, Woolworths Holdings Ltd said the transaction concluded a comprehensive strategic review by WHL in relation to the David Jones business.
"This was undertaken in parallel to a refresh of the Group's capital allocation framework, in-line with its commitment to driving long-term value creation for all stakeholders. Notwithstanding the commendable progress made in the turnaround of David Jones over the past two years, which has resulted in a significant improvement in the underlying operational and financial health of the business, WHL concluded that the David Jones business was no longer aligned to the strategic objectives of the Group."
Roy Bagattini, group CEO, said: "This is a major milestone in the repositioning of WHL for growth, while simultaneously improving return on capital for our shareholders. The strategic rationale at the time of the acquisition did not materialise to the extent originally envisaged. While David Jones has successfully executed on its turnaround, notwithstanding the Covid-19 disruptions, now is the right time for the business to operate under new ownership, while WHL refocuses on its core South African and Australian Country Road Group businesses."