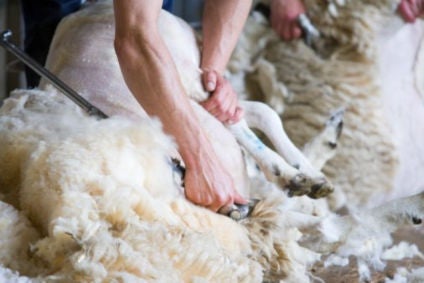 The Australian wool and sheep meat industry, led by WoolProducers Australia (WPA) and Sheep Producers Australia (SPA), has released the country's first Sheep Sustainability Framework (SSF) to monitor, measure, and report industry performance against sustainability priorities.
Australia is the largest producer of all wools by value and volume, according to the new SSF which defines sustainable sheep production in the country and has been developed through an industry-led Sustainability Steering Group that has identified 21 priorities across four pillars.
"The Framework will assist industry to better understand its opportunities, challenges and impacts in key areas such as animal welfare, environment, economic resilience, and people and community. It will articulate our sustainability priorities and measure performance against them," the document states.
"In doing this, the Framework will improve transparency, provide evidence to our stakeholders that Australian sheep meat and wool has been produced responsibly, and build their trust and confidence in the industry. It will demonstrate that Australia has a commitment to improvement where necessary."
SPA chair Chris Mirams says there are significant opportunities available to Australia's sheep industry because of the world's growing interest and demand for sustainably produced food and fibre.
"Increasing access to markets and investment, building confidence in the integrity of sheep meat and wool products, enhancing community trust and better rewarding industry are some of the opportunities we have as a result of this growing consumer interest.
"The Australian Sheep Sustainability Framework has been designed and developed so our sheep industry can best harness these opportunities and is a living document subject to review and refinement so that it remains relevant and meets the expectations of all stakeholders."