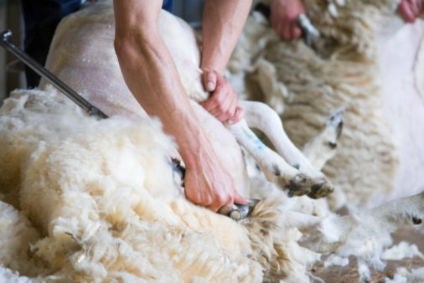 Supply chain traceability specialist Oritain has partnered with Australian clothing retailer Country Road to verify the fibre in its new Traceable Merino Knit range has been sourced from Australian farms.
The company says it is the first in the country whose every fibre in its collection of men's and women's knits can be verified as sourced from Australian farms, in a move that helps to ensure the quality and authenticity of its garments.
"There is a strong story about traceability in fashion and the Country Road customer is increasingly keen to know the origin of their purchase," says Country Road managing director Elle Roseby. "At Country Road we value the provenance of our products and strive for visibility of where and how our raw materials are farmed. For the first time in Australian history, we're proud to not only be able to trace every fibre of this range to local farms but to verify that every garment is made of 100% Australian merino wool."
Country Road is the first Australian retailer to partner with Oritain.
Oritain Australia managing director, Sandon Adams, says verifying origin is a rigorous process. "The geochemistry of the environment differs based on where in the world you are. Some environments are nutrient-rich, some are poor, some are high in elements, some are low. These differences are what we measure, using the results to create a chemical fingerprint. We've mapped the chemical fingerprint of Australia and the majority of the world for wool, which we then use to verify where a product has originated."
Last week, Oritain announced it was mapping all Supima cotton growing regions in a bid to tackle fraud in the global cotton supply chain, and earlier this month, it appointed Jeff Elder as managing director for North America, in a bid to boost its expertise in cotton and agriculture to tackle fraud in global fashion and textile supply chains.
The company is also working with luxury goods group Kering, which has implemented Oritain's services to verify that Supima cotton used in its garments is Supima cotton, woven and dyed by Albini.
Click on the following link to read more: Under the microscope – How forensic science provides proof of provenance.