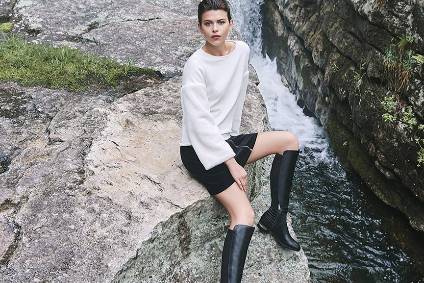 Authentic Brands Group (ABG) — owner of brands including Juicy Couture, Aeropostale and Nautica – has finalised its purchase of the Camuto Group in a US$375m deal together with US footwear and accessories retailer DSW Group.
The acquisition links ABG to one of the largest footwear authorities in North America and boosts the value of its portfolio of global brands to more than $8.7bn in annual retail sales.
Camuto Group is best known for the Vince Camuto brand. It produces footwear, fragrance, apparel, handbags and accessories, and has a presence in over 8,000 retail locations.
Under the terms of the deal, which was first announced last month, ABG will take the majority stake of 60% and DSW Inc will take the balance of 40%.
ABG assumes the marketing, business development and licensing functions of the Camuto Group's proprietary brands, while DSW Inc takes on the Camuto Group operation including its renowned design, sourcing, production and wholesale infrastructure.
Building on the strength of the Camuto Group organisation, the partnership will put a renewed focus on licensing the brands across existing lines in footwear, handbags and jewellery, while developing new lifestyle categories and expanding into key international markets.
"As one of our largest multi-brand acquisitions to date, the addition of the Camuto Group portfolio significantly grows ABG's stake in the footwear and accessories market," says Jamie Salter, chairman and CEO of ABG. "We see incredible opportunity for expansion, both from a category and distribution standpoint, and plan to leverage our international expertise and network of best-in-class partners to propel these iconic brands into their next phase of global growth."