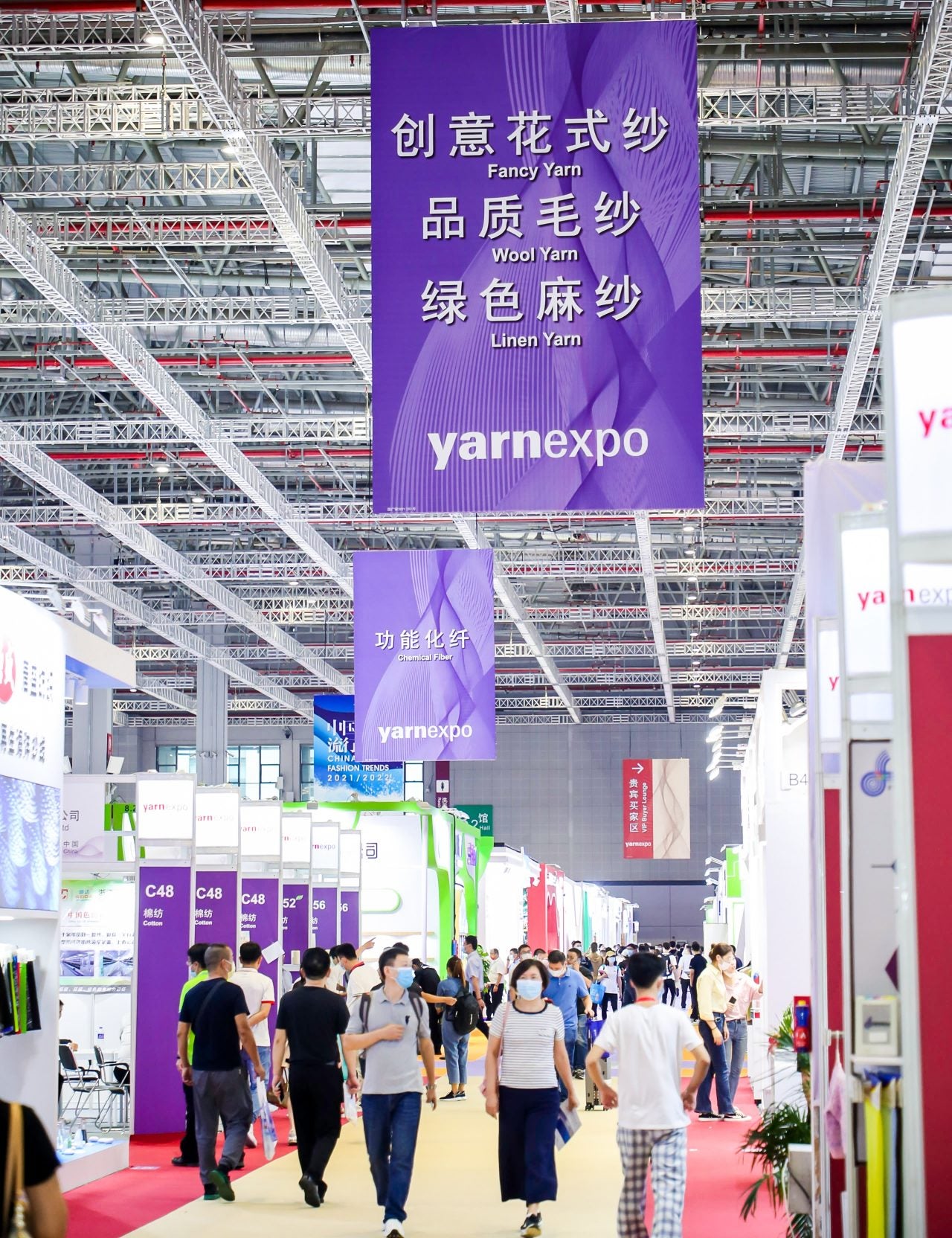 The autumn edition of Yarn Expo will take place at the National Exhibition and Convention Centre (Shanghai) from 28 to 30 August 2023, after a brief-break due to the pandemic.
Yarn Expo, as Messe Frankfurt states, is a leading sourcing platform for both exhibitors and visitors.
It showcases suppliers from Asia and Europe with their latest collection of natural and blended yarns including cotton, wool, flax/regenerated flax, and man-made fibres and yarns, as well as specialty products including elastic, fancy and blended yarns.
Yarn Expo will be centred around the following key themes and events – China Knitted Yarn Fashion Trends, Textile Materials Innovation Forum, China Fibre Fashion Trends, including fashion show, seminar and product presentations.
The visitor profile includes garment manufacturers, retailer/chain store, trade assocication/organisation, and textiles institutes press among others.
Pre-Covid era, the Yarn expo witnessed 429 exhibitors from seven countries and regions, while 13,037 visitors from 28 countries and regions attended, as per 2021 figures on Messe Frankfurt's website.
Exhibitors and visitors can check the fact sheet here for more information.