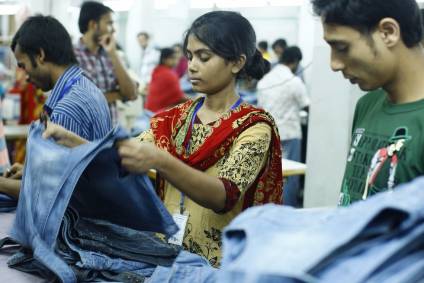 An agreement between the Bangladesh Garment Manufacturers and Exporters Association (BGMEA) and the Accord on Fire and Building Safety in the country has finally been struck in a move that paves the way for the Accord to continue its operations for a transition period of 281 days.
In a statement, the Accord said a memorandum of understanding (MoU) reached by the Accord Steering Committee and the BGMEA with the endorsement of the Government of Bangladesh was accepted by the Appellate Court yesterday (19 May).
The move means the 2018 Transition Accord and Accord Bangladesh office and operations can continue in Bangladesh for 281 working days.
During that time, a national RMG safety entity – the RMG Sustainability Council (RSC) – will be established which, after the transition period, will take over all Accord Bangladesh operations and will inherit the Accord infrastructure and staff.
The RSC will be governed by a structure consisting of representatives of the BGMEA, global brands, and global and national trade unions. It will work in cooperation with the Government of Bangladesh to ensure the work of the RSC compliments the work of the GoB Remediation Coordination Cell.
Over the course of the next year, the Accord says it will "work intensively" with the BGMEA to share details of its day-to-day work, operations, systems, protocols, data management, and disclosure related to the core functions of the Accord, including inspections and remediation, safety training, safety complaint resolution, and public reporting.
As part of these plans, the BGMEA will designate a chief technical officer and an engineer to be placed in the Accord office in Dhaka. This will enable the BGMEA to gain the necessary knowledge and experience of the Accord's day-to-day operations and to ensure an effective and smooth transition to the RSC.
Through the MoU, all operations, staff, infrastructure and functions of the Accord will continue. All existing transparency features of the Accord will also be maintained, including full disclosure of all results of inspection and remediation activities on a public website.
"The Accord looks forward to our work with the Bangladesh RMG industry colleagues to ensure all elements are in place for the transition to the RSC and that the good work of the Accord and the safety advances in the RMG industry of these past six years continue in all facets," it said in a statement.
The news, which comes a month after the Supreme Court of Bangladesh delayed its decision on the future of the Accord for the eighth time, has been welcomed by the UNI Global Union, with general secretary Christy Hoffman noting the agreement between the Accord and the BGMEA is an "important step forward" in keeping worker safety at the forefront of the Bangladesh RMG industry.
"The lifesaving work of the Accord can continue," she said.
Valter Sanches, IndustriAll general secretary, added: "IndustriAll's goal since we started the Accord has always been to safeguard the safety and health of the workers. The continued role for the national Bangladeshi trade unions in the permanent national monitoring safety compliance system (RMG Sustainability Council) is key to keep ensuring that worker safety is not compromised. Local and global trade unions will continue to work hard to guarantee that Bangladeshi garment workers have the highest level of worker safety training and access to an independent grievance mechanism."