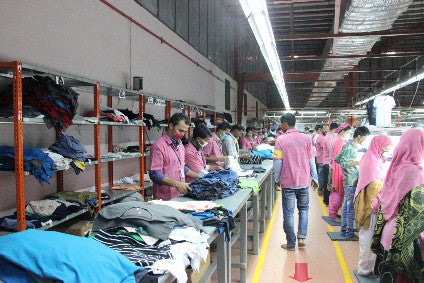 Ready-made garment factories inspected under the Bangladesh Accord registered only 2% initial remediation progress last year, new figures show.
According to the latest report by the Accord on Fire and Building Safety in Bangladesh, 91% of safety hazard remediation work was completed in the year to 1 January 2020. This compares to 89% in the year ago period.
The report shows 273 factories completed the initial remediation, while 90% of work was completed at 1,173 factories.
Last month, details were finalised on Bangladesh's incoming new workplace safety initiative, the national RMG Sustainability Council (RSC), which will eventually take over from the Bangladesh Accord's factory safety and remediation efforts.
It will operate within the regulatory framework of the laws of Bangladesh, closely co-operating with and supporting the regulatory functions of the Government of Bangladesh. In addition, it will retain all health and safety inspections and remediation, safety training and complaints handling functions currently carried out by the Accord.
The Accord will continue its operations in Bangladesh until the end of May 2020 – at which point it will transition its function to the RSC.