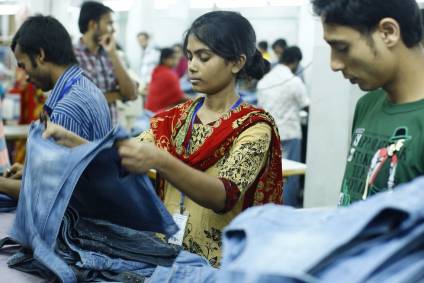 A decision on the future of the Accord for Fire and Building Safety in Bangladesh has been pushed back once again, with a hearing on the pact's continued operation now due to take place on 7 April.
It is the sixth time the Supreme Court of Bangladesh has adjourned a hearing on a petition filed by the Accord challenging a High Court directive asking it to end all activities in Bangladesh on 30 November.
A decision was due yesterday (18 February), after being pushed back from 21 January.
Supreme Court hearing adjourned until 7 April 2019. Accord continues to operate in Bangladesh until such time.

— Bangladesh Accord (@banglaccord) 18 February 2019
Since it was set up in 2013, the Accord on Fire and Building Safety in Bangladesh – and its replacement, the Transition Accord – have inspected more than 1,600 RMG factories in Bangladesh on behalf of around 200 global brands and retailers.
The original five-year pact expired in May 2018, but was extended to complete remaining safety fixes while the Bangladesh government builds up its Remediation Coordination Cell (RCC) as the national regulatory body to oversee workplace safety and remediation.
But international stakeholders fear the RCC is not yet prepared to take on the responsibilities of the Accord's inspection programme, despite the government's claims to the contrary. They allege the government has stated the framework should only be allowed to continue operations under a set of highly restrictive constraints that include prohibiting Accord inspectors from identifying any new safety violations in the factories.
Clean Clothes Campaign posted a tweet saying it would "keep on stressing that it is vital to keep [Accord's] life-saving work until national bodies have built up capacity."
The date on which the Bangladesh Supreme Court will decide on the Bangladesh Accord' s future has been postponed again, to 7 April. We keep on stressing that it's vital to keep its life-saving work until national bodies have built up capacity #ProtectProgress #RanaPlazaNeverAgain pic.twitter.com/PEzM9tyUua

— Clean Clothes (@cleanclothes) 18 February 2019
At the end of last week, the Accord called on the country's government and the Bangladesh Garment Manufacturers and Exporters Association (BGMEA) to negotiate with its steering committee on a "responsible and sustainable" transition plan.
In its statement, the Accord expressed "deep concerns" over the lack of progress in discussions. It claims it is "widely recognised" by those following the ready-made garment industry in Bangladesh, and that the RCC-DIFE remains "at its earliest stages of development and is not yet prepared to adequately regulate building and occupational safety and health at its current base of RMG factories."
A day earlier, a group of 190 investors representing more than US$3 trillion in assets urged the Bangladesh government not to abandon the Accord until it is fully capable of continuing its work to ensure the safety of the more than 1,600 factories and the 2m garment workers it currently covers.
Despite the stalling on its future, the safety activities of 100 Accord-monitored ready-made garment (RMG) factories in Bangladesh have been handed over to the government's Department of Inspection for Factories and Establishments (DIFE).