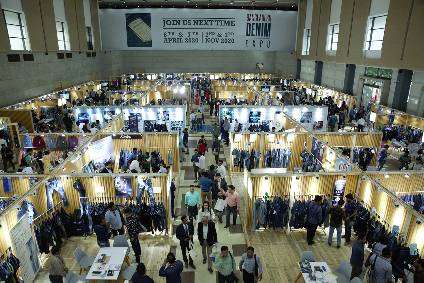 The upcoming edition of the Bangladesh Apparel Exchange (BAE) will focus on technological advances and product innovation in the fashion industry, organisers have confirmed.
The event will be held at the International Convention City Bashundhara, Dhaka, on 6-7 April 2020.
Organisers said the latest series will "champion the advances that the nation has made as the go-to sourcing destination for international brands and retailers for all apparel categories".
The event will house the 12th edition of the Bangladesh Denim Expo, which will feature an expanded roster of 100 local and international denim industry exhibitors, presenting the latest in denim developments and innovations.
Alongside the event will run the third edition of the Bangladesh Fashionology Summit, an event designed to be a "meeting ground for the world's top thinkers, innovators and technology disruptors from the global fashion industry".
For the first time, BAE will present the Innovation Week Dhaka, which provides the opportunity to promote the innovation capabilities of the Bangladesh apparel industry. Global experts will share their knowledge, expertise and technical direction regarding product innovation through a series of seminars, master classes, workshops and knowledge sharing breakout sessions.
The Design Innovation Award competition will take place at the Innovation Week Dhaka event, designed to promote and educate design professionals on new concepts, laws, codes, design standards, best practices, materials, methods of construction and processes. The competition will enable designers to establish new relationships within the design space, encourage multi-disciplinary approaches to design, advance diversity and encourage more environmentally aware, sustainable design solutions.