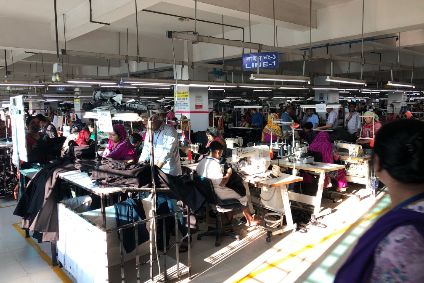 Denim Expert claims to have become the only apparel and textile entity to have been recognised by the World Economic Forum (WEF) as a 'New Champion' this year.
The WEF's 'New Champion' award recognises excellence in sustainability, digital disruption, and agile business governance.
Winning projects must have the potential to deliver a substantial impact on business and society, be financially viable, and ready to operate at scale – or already doing so.
Bangladesh's Denim Expert received an "honourable mention" in the 'Excellence in Sustainability' category.
Denim Expert is a niche denim manufacturing plant in Bangladesh that is actively working to promote sustainability and inclusivity in the apparel industry in the country.
In 2019, the firm set sustainable goals and targets across several areas including reducing consumption of energy and water, CO2 emissions, and waste generation. In association with the US Agency for International Development (USAID), the firm is also working to provide opportunities to transgender people and human trafficking survivors.
Managing director, Mostafiz Uddin said: "I believe this recognition of Denim Expert by World Economic Forum is an appreciation of the sustainable strides made by the Bangladesh apparel industry as a whole."
The country was last week granted US$256.5m from the global Green Climate Fund (GCF) to promote private sector investment through large scale adoption of energy-efficient technologies in its textile and garment sectors.