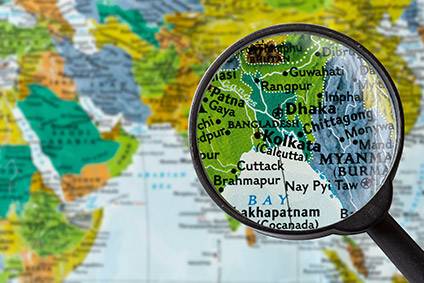 The surge in yarn prices across Bangladesh is said to be "unusual", according to industry representatives.
Clothing sales across Europe and US are growing as a result of store reopenings following mass vaccination drives. Consequently, orders placed with Bangladesh's garment suppliers are also on the up.
Leaders of Bangladesh Garment Manufacturers and Exporters Association (BGMEA), Bangladesh Knitwear Manufacturers and Exporters Association (BKMEA) and Bangladesh Terry Towel & Linen Manufacturers & Exporters Association (BTTLMEA) expressed their worries during a meeting held at BGMEA office in Dhaka on 8 August.
They said mills in Bangladesh are increasing yarn prices every day and providing proforma invoice (PI) with a short time limit. Moreover, it takes around 15 days to confirm orders. As a result, apparel manufacturers had to refuse several orders despite having the capacity to produce. Many factories are taking on orders at the break-even point just to stay in business.
The problem, they said, is impacting the competitiveness of Bangladesh's RMG industry.
According to recent data from the World Trade Organisation, garment exports from Vietnam have narrowly overtaken Bangladesh. 
They are now engaging in talks with government policymakers to ensure yarns are sold at "reasonable prices".
Over four-fifths of apparel factories reopened in Bangladesh at the beginning of the month while the country remains in a lockdown state as Covid-19 rates soar.
The official Bangladesh figure for Covid-19 cases is 1.2 million and more than 20,000 deaths, however, experts believe the real figures are at least four times higher.