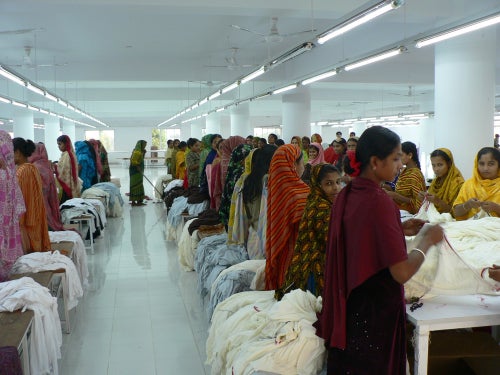 Under the terms of the LDC, Bangladesh enjoys duty-free access to a number of countries, an incentive that has hugely benefitted its flourishing garment sector.
Bangladesh is expected to graduate from LDC status in 2024, however, it will continue to benefit from duty-free access to the European Union, Canada, and Japan until 2027. The country's growth in recent years has resulted in a decline in poverty levels, stable inflation, moderate public debt, and greater resilience to external shocks.
Recently, BGMEA Fauque Hassan attended the 'National Workshop on LDC Graduation- Bangladesh Finalization of the Recommendations of the Sub-committee on Internal Resource Mobilisation and Tariff Rationalisation' in which he underscored the need for research- and data-driven strategies for Bangladesh's smooth transition from LDC to a developing country.
Hassan laid emphasis on intensifying economic diplomacy and engagement with the governments of major trading countries to ensure favourable market access for Bangladesh in the post-LDC era and stressed the importance of enhancing the capacities of industries, particularly the RMG sector by making investments in the backward linkage industries, especially in the non-cotton sector. Investment should also be made in technology upgradation and skill development in the RMG industry, he opined.
The ready-made garment (RMG) industry is a mainstay of this economic success story: Bangladesh is today one of the world's largest garment exporters, with the RMG sector accounting for 84 percent of Bangladesh's exports. 
Last month, the BGMEA announced a new sourcing event aimed at showcasing sustainability strides being made by Bangladesh garment makers and comprises 17 physical events including conferences, expositions, fashion runway shows, sustainable design and innovation awards, and factory tours.
'Made in Bangladesh Week' will take place from 12-18 November in Dhaka.
Featuring the third Dhaka Apparel Summit, the Dhaka Apparel Expo, and the Bangladesh Denim Expo, the event represents a major branding exercise for Bangladesh's burgeoning garment manufacturing industry as it looks to position itself as the first-choice apparel sourcing hub for global fashion retailers.