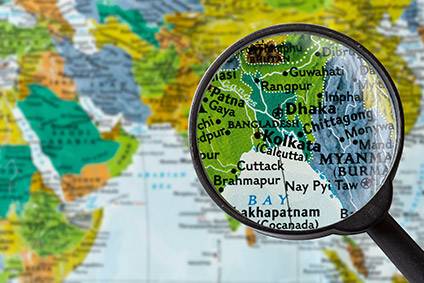 Bangladesh needs to create a more favourable trade and investment environment, and modernise its ready-made garment (RMG) sector if it is to support a more competitive and diversified private sector that can drive growth and create jobs, a new report claims.
'Creating Markets in Bangladesh' by the World Bank Group has published a Country Private Sector Diagnostic (CPSD), which assesses opportunities and requirements for expanding the private sector's contribution to sustainable economic growth in Bangladesh.
Bangladesh has been one of the biggest development success stories of recent decades. Despite high poverty levels at the moment of independence in 1971, Bangladesh is on course to graduate from the United Nations least-developed countries list in 2026.
Figures from the report show annual gross domestic product (GDP) growth has accelerated in every decade, reaching over 8% in 2019. At the same time, the rate of extreme poverty has fallen from 43.5% in 1991 to just 14.3% in 2016.
Sustained growth has been made possible by prudent government policy choices, along with the successful development of the ready-made garment (RMG) sector and the strong inflow of remittances. Exports of RMG, which alone created more than 4m jobs, along with remittances from Bangladeshis working abroad, have been the key growth engines of Bangladesh's economy. Private investment overall grew from close to 15% of GDP in 2000 to more than 23% by 2019.
Despite this, the report suggests that Bangladesh has reached the limit of its current development model. Moving to the next stage of development will require a new round of reforms to strengthen and modernise the private sector, which faces an economic policy environment that increasingly undermines its potential to drive diversified, export-led growth, it says.
The CPSD highlights opportunities for Bangladesh to take concrete steps toward future change. This entails increasingly sophisticated, innovative, and diversified manufacturing and agribusiness sectors, as well as an emerging value-added services sector supported by modern infrastructure.
A modernised RMG sector could surpass the US$50bn

export target and become increasingly characterised

by market diversification, greater inflows of FDI and technology

transfers, production of higher-value products, progress on design

and branding, and the development of upstream and downstream

industries to help offset job losses resulting from automation,

restructuring, and Covid-19

impacts in RMG global value chains (GVCs).



Growing, diversified non-RMG manufacturing sectors reaching at least $10

billion in exports in the medium term and taking advantage of

rapidly expanding domestic markets. Large opportunities exist in

sectors such as footwear, leather, and electrical goods, which could

leverage the same instruments available to RMG, such as bonded

warehouses and access to innovative trade finance.



A more stable, efficient, and diverse financial sector that offers

competitively priced financing and a broad range of instruments to

support the short-term, long-term, and venture capital needs of the

private sector.



A modern transport and logistics sector supported by an integrated

multimodal master plan, three or four well-functioning modern ports,

an efficient trade facilitation environment, supported by domestic

and foreign private investment in infrastructure and services. This

would facilitate export expansion and diversification.



A recalibrated energy sector that builds on successful private

investment in generation to further increase power supply from

cheap, clean energy sources and strengthen transmission and

distribution capacity. This would drive the shift toward a cleaner

energy mix while improving cost-effectiveness and reliability.
Click here to access the full report.