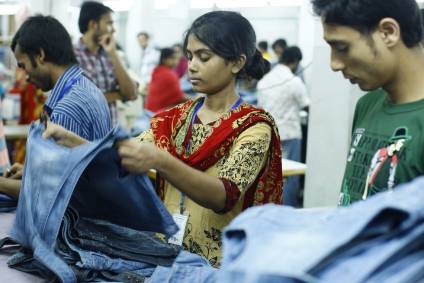 Bangladesh saw its ready-made garment exports fall 1.2% in the first quarter of its new financial year, just missing the target it set.
Ready-made garment exports, which represent around 84% of national exports, amounted to US$10.45bn in the period July to October. This was a drop of 1.2% on last year, figures from the Export Promotion Bureau (EPB) show, and missed the target of $10.54bn.
Knitwear, meanwhile, saw exports climb 4.76% to $5.8bn from $5.54bn a year earlier. Woven exports, however, dropped nearly 8% to $4.65bn. Exports of leather and leather products saw a drop of 10.6% to $283.2m.
The drop in ready-made garment exports hit Bangladesh's merchandise exports in October, which declined 4.08% to $2.94bn. Exports were 6.03% shy of the monthly target of $3.13bn.
The government of Bangladesh recently kickstarted a process to amend its labour law to enable it to continue to benefit from the European Union's Generalised System of Preferences (GSP) trade scheme.
The current GSP regulation will expire on 31 December 2023, with work currently underway on plans for a new GSP. But the European Commission says fostering sustainable economic, social and environmental development of beneficiary countries, including the respect for good governance and human rights, will remain key.