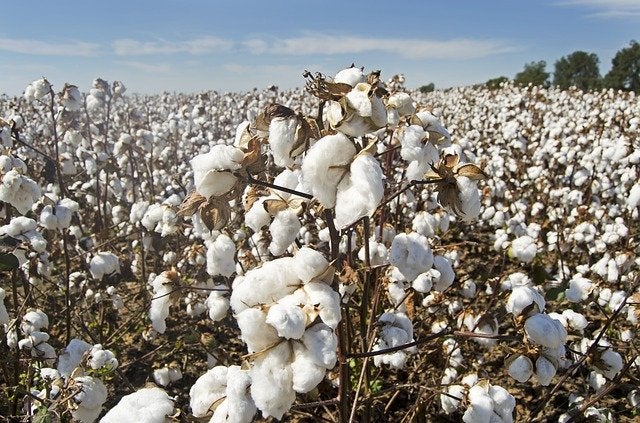 German firm Bayer is reviving plans to bring GM cotton seeds to the country, with a spokesperson confirming the move to Just Style which was first announced by Reuters last week.
Speaking to Just Style, Alexander Hennig, media relations and spokesperson, crop science division, Bayer, said with 125 years of expertise in India, Bayer remains committed to supporting the Indian smallholder farmers with access to modern farming concepts and innovative technologies.
He explained: "In line with our company's vision, 'Health for All and Hunger for None', our efforts are aimed at enhancing crop productivity, contributing towards doubling farmer incomes, and making Indian agriculture sustainable and globally competitive. We shall continue to work closely with relevant stakeholders for the advancement of Indian agriculture."
Reuters cited farm policy experts in its article as saying the GM cotton seed variety could cut the cost of cultivation in India, boost crop yields and act as an antidote to the pink bollworm pest.
The report noted: "The pink bollworm pest has of late become a major threat to India's cotton crop. The pest attack has also hit farmers' income, with nearly 20% to 30% of the country's 12 to 13 million hectares of the cotton area infested with pink bollworm, based on estimates from industry bodies and farmers."