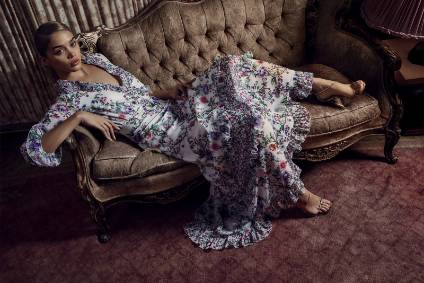 Eleven months after it announced it would close all of its brick-and-mortar stores, US women's wear retailer Bebe Stores is to open a new concept lifestyle store in New York City.
The store, located adjacent to the Empire State Building, brings a new concept to Bebe customers with new experiences on offer including a "personalisation bar" giving shoppers an opportunity to customise every item, from jeans to jackets, using Swarovski crystals, patches and embroidery. There will also be on-site stylists to help shoppers define their personal style and wardrobe; and customers can also order from the website using in-store iPads.
Other highlights include a beauty bar, enabling visitors to have their hair and makeup done on-site, and a lounge where Bebe will host discussions and educational events with influencers and fashion industry insiders.
Ralph Gindi, COO of Bluestar Alliance, which forged a partnership with Bebe stores in 2016 to create new licensees and product extensions for the brand, said the new lifestyle concept is a "fresh perspective to engage our loyal and new consumers of the brand."
The move follows the announcement earlier this month that Bebe intends to voluntarily deregister as a reporting company with the Securities and Exchange Commission (SEC), and its decision to de-list its common stock from the NASDAQ Capital Market at the end of last year.
Both decisions were said to be cost-saving moves.
Global Brands Group Holding Limited (GBG) signed a deal to relaunch a newly-transformed e-commerce platform for licensee Bebe Stores in June of last year following the news it would shutter all of its brick-and-mortar stores.
The move was the first initiative under Global Brands' direction of Bebe's e-commerce platform, direct-to-consumer divisions and international operations.