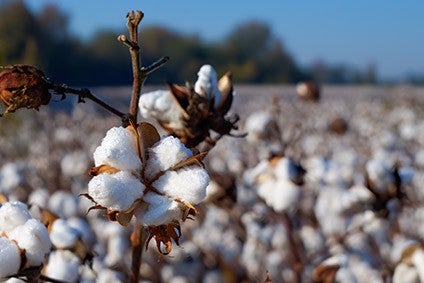 Danish fashion retailer Bestseller has partnered with one of its suppliers, Pakistan-based denim mill Artistic Milliners, on a farm-to-fashion traceability project for its organic cotton.
For almost a year, Artistic Milliners has been working with WWF-Pakistan and the local government in Baluchistan on organic cotton cultivation incorporating solutions that address social inequity and certification integrity at the design stage.
Dubbed 'Milliner Cotton Organic', the initiative is now moving to market in collaboration with Bestseller and its Jack & Jones brand.
"Milliner Cotton Organic is going to be a game changer for the industry," believes Omer Ahmed, CEO at Artistic Milliners. "Together [with Bestseller] we are working with blockchain-based traceability to implement processes that eliminate all kinds of loopholes from the value chain."
Farmers and female cotton pickers will not only receive fair profits but also benefit from basic life-skills training and financial literacy for greater awareness of the world around them.
"Direct-to-farm is unquestionably a good and well-founded approach when it comes to sourcing organic cotton," says Kim Frydensbjerg Klausen, production buying manager in Jack & Jones. "We have a long-standing, prosperous relationship with Artistic Milliners that has lasted more than six years. We are in constant close collaboration with them on how to innovate and renew the denim business and a lot of innovative projects been launched together with them over the years. We have no doubt that this project will also be a success."
In 2020, Artistic Milliners became one of the pioneer Pakistani contributors to the Organic Cotton Accelerator (OCA), a multi-stakeholder organisation committed to bringing integrity, supply security and measurable social and environmental impact to organic cotton. Artistic Milliners aims to transition Milliner Cotton Organic to the OCA FED Programme in 2022.
"At Bestseller, we are deeply committed to sourcing and using materials that have less impact on the environment – and Milliners Cotton Organic fits the bill," says Camilla Skjønning Jørgensen, sustainable materials & innovation manager, Bestseller.
"In Bestseller's Fashion FWD Lab, we target visionary collaborations exactly like this one, and we wanted to help them scale it up and bring it to a point where it not only meets all global standards of certified organic cotton but has also an added element of data-driven traceability in it. At the same time, Bestseller and Artistic Milliners wanted to ensure a direct-to-farm approach where we can improve and demonstrate the business case for the organic cotton farmers and suppliers – making this endeavour wholesome for the entire community."