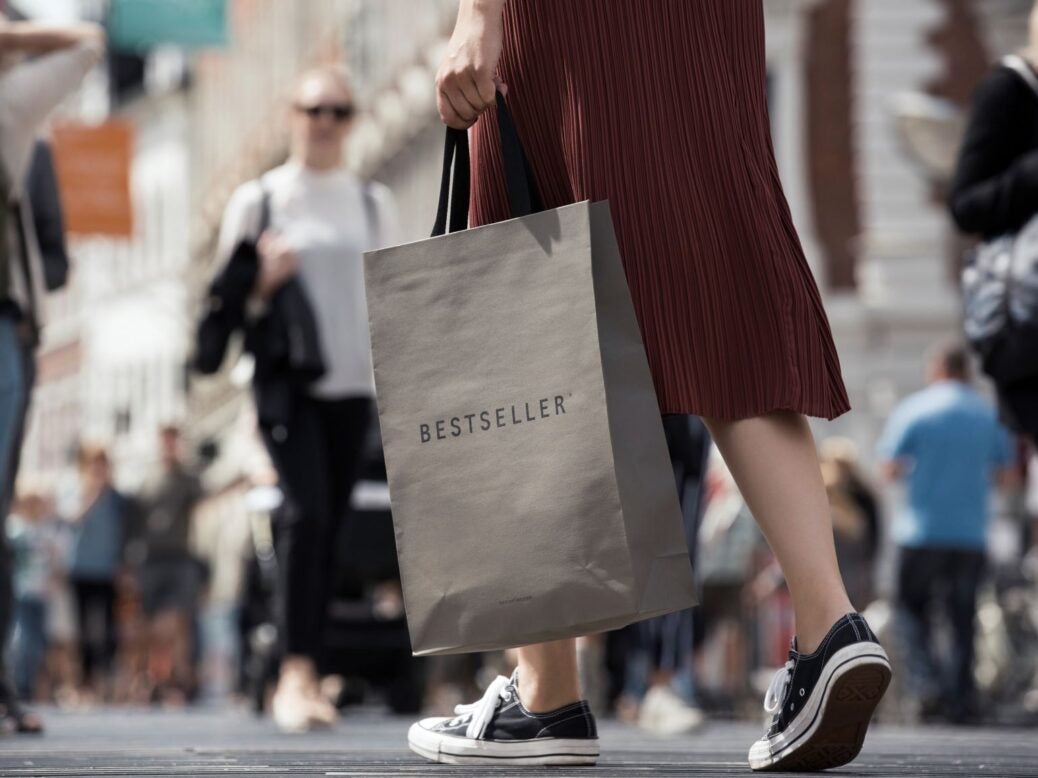 Bestseller has invested in Circular Systems, Nature Coatings and Evrnu, with the move following an investment deal with Infinited Fiber Company a month ago as the retailer ramps up its circularity efforts.
Circular Systems is a materials science company. Its circular plus regenerative technologies provide systemic solutions for transforming waste into valuable fibre, yarn, and fabrics for the fashion industry.  The fibres and materials it produces include Agraloop BioFibre (leftovers from food and medicine crops made into fibres), Orbital Hybrid Yarn (natural-fibre-rich performance with organic and recycled fibres), and Texloop Recycling (made from textile waste).
Nature Coatings, meanwhile, transforms wood waste sourced from sustainable FSC certified forests into high-performing black pigments, while Evrnu is a textile innovations company that has invented a new kind of engineered fibre called NuCycl which is made from discarded clothing.
"These innovations all have something in common: the potential to generate change in the fashion industry," says Jeppe Bredahl, Invest FWD, the investment arm of Bestseller. "We believe that the changes needed within the fashion industry require strategic support for innovations to thrive and reach commercial scale. With Invest FWD we can combine access to capital with a brand perspective which contributes to accelerating positive outcomes for innovators and the broader industry on the most critical sustainability issues covering the full life cycle of fashion."
Camilla Skjønning Jørgensen, Bestseller's sustainable materials and innovation manager, adds: "It's extremely important that major brands are willing to invest in companies like these – otherwise their promising innovations will not reach commercial scale. With our commitment we signal trust and intent towards the innovators and towards the industry. Consequently, we must also accept the accompanying risk.
"Brands and innovators are inherently interdependent. Besides helping the innovators reach scale, they also help us access the still limited quantities of more sustainable materials. We only succeed in reaching our North Star, if they succeed. With these investments we demonstrate that we are willing to move backwards in our value chain, investing at fibre level. This is the direction the entire industry needs to follow."