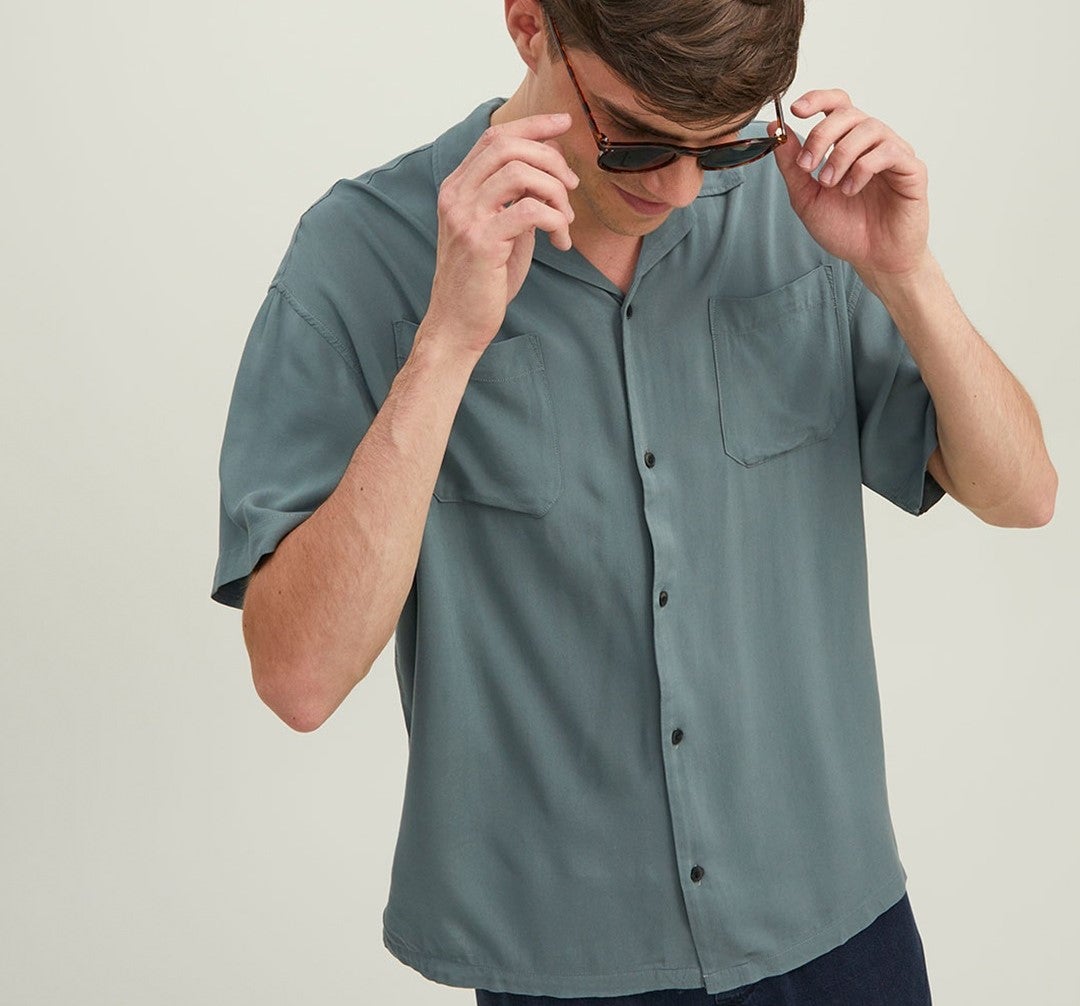 OnceMore is based on what is described as the world's first process for industrial-scale recycling of post-consumer textile waste of blended fibres, which is combined with wood from Södra's members' responsibly managed forests.
The new range of men's summer shirts from Bestseller comprises men's summer shirts under the Jack & Jones brand and is available for online purchase in 19 markets. 
"This is a big milestone for Södra. We have seen OnceMore grow from an idea to a pioneering process for textile circularity," says Södra CEO and president Lotta Lyrå. "With 20% post-consumer waste content and wood from our responsibly managed forests in OnceMore, we can bring circularity to the textile industry. We are proud that Bestseller has endorsed our work with this first-ever OnceMore garment, and it is very encouraging for us as a company, as we push for an ever-more sustainable future." 
Camilla Skjønning Jørgensen, Bestseller's sustainable materials and innovation manager, adds: "As the technology scales up, it could have a very positive impact. We hope and expect that this initial OnceMore-based Jack & Jones collection is the start of a significant collaboration for circularity in fashion." 
Södra says it sources its post-consumer waste for OnceMore from hotels and restaurants and from old garments, enabling it to close the loop and so contribute to a more circular society.
Bestseller recently announced it is expanding its partnership with blockchain platform TextileGenesis to trace man-made cellulosic fibres and direct-to-farm cotton throughout its supply chain.
Bestseller says the move will allow it to trace 25m garments this year from raw material to end product using blockchain technology. That represents around 7% of the company's total volume – a figure it notes will steadily increase in the coming years providing the project meets its objectives.