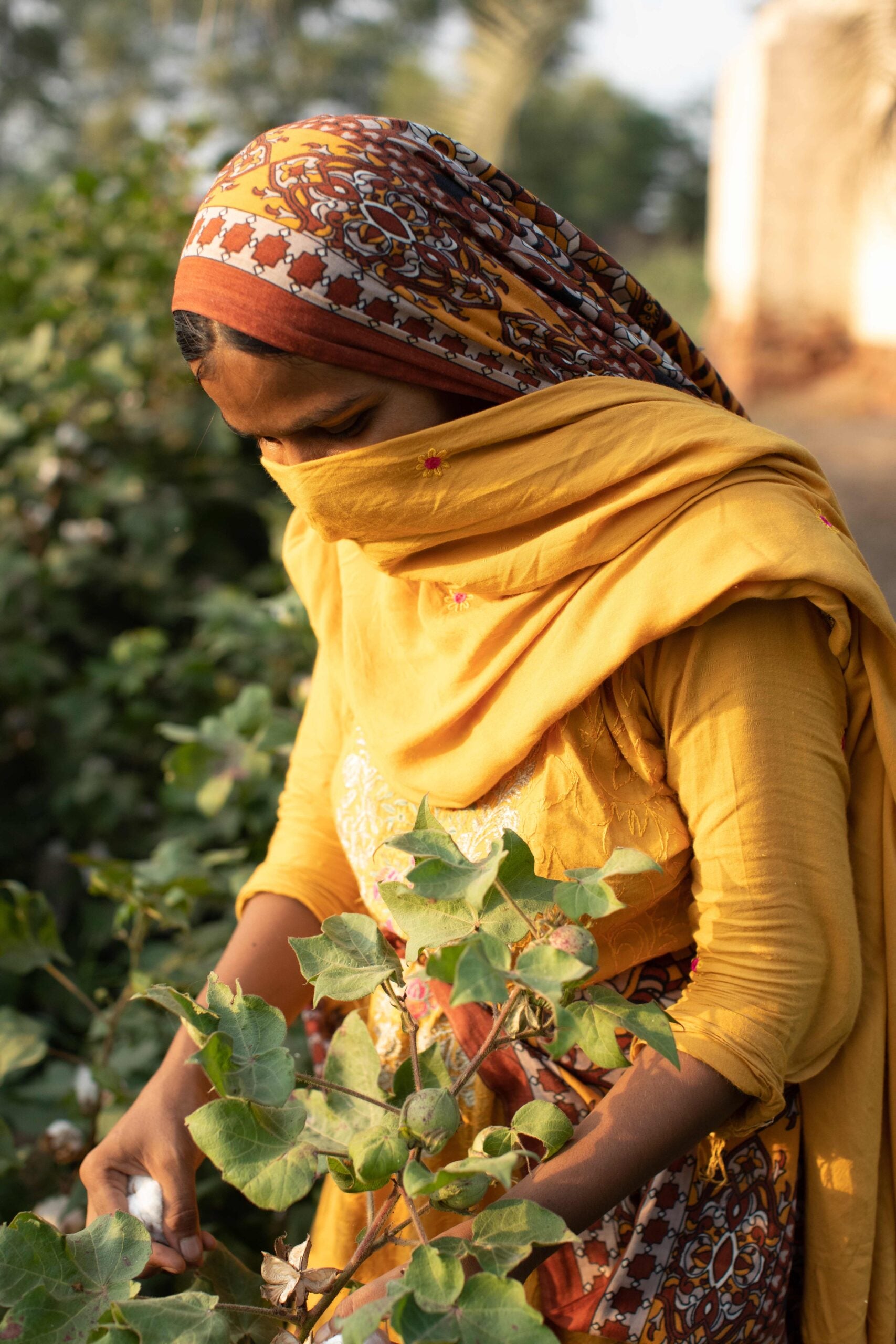 In its annual report for 2021, CEO of Better Cotton Alan McClay said the organisation remained steadfast in its commitment and purpose to promote more sustainable cotton production – and has achieved "mainstream" status with Better Cotton making up a fifth of global cotton production – but the year was not short of challenges with the Covid pandemic and growing climate and biodiversity issues all hampering growth.
In its annual report, Better Cotton shared the highlights and challenges of the year as well as sharing its ambitions going forward.
During the 2020-21 season, Better Cotton worked with nearly 60 partners to deliver training to 2.9 million farmers in 26 countries. Of those, more than 2.2 million licensed farmers produced 4.7 million tonnes of Better Cotton – with the first harvests of Better Cotton taking place in Greece and Egypt.
Its programme reached an estimated one million additional individuals, including co-farmers, workers and sharecroppers, who also benefitted from support and training.
The organisation has now reached 2,400 members, spanning 63 countries.
Brand members increased their sustainable sourcing efforts, and in 2021 they sourced 2.5 million tonnes of Better Cotton – accounting for 10% of global cotton production "indicating a real and growing market demand for more sustainable cotton," said Alan McClay, CEO of Better Cotton.
Highlights from the Better Cotton report
Farmer-centricity
Better Cotton launched its 2030 Strategy which it says will drive how it approaches its strategic aims including its ambition to o enhance the wellbeing and economic development of cotton farmers..
"Our capacity building will become more farmer-centric, better adapted to farmers' expressed needs and designed to equip them to continuously improve their farming practices. Socially and economically, we will strive to improve the lives and livelihoods of cotton farmers, farm workers and their communities."
Field results
Better Cotton was grown in 24 countries, with one million participating farmers in India alone. Brazil, India and Pakistan produced the largest volumes of Better Cotton.
Of the 2.9 million (2,919,724) participating farmers, more than 2.2 million (2,249,506) in 24 countries received a Better Cotton licence and produced 4.7 million (4,692,809) tonnes of Better Cotton.
This represents around a fifth of global cotton production (20%). However, this is a 25% decrease on 2019-20 season production volumes, due to a variety of factors, including weather variations, changes in the Better Cotton programme, market conditions and socio-political challenges.
Vishnu Patel, workflow manager of the Better Cotton programme in India cited challenges linked to Covid, namely lockdowns and travel restrictions, as reasons that 2020-21 was a difficult season for producers.
The report also highlighted challenges in Mali with an internal boycott due to a fall in seed cotton price and an increase in input costs.
There was no Better Cotton grown in Madagascar during the season as the only Producer Unit did not meet the core requirements of the Better Cotton Principles and Criteria and therefore did not receive a Better Cotton licence.
Meanwhile there was a decrease in cotton production in Turkey as the government required farmers to introduce crop rotation in order to receive farming subsidies, which resulted in a decrease in the cotton-planted area.
In Brazil, production of cotton declined slightly compared to the previous season, due to knock-on impacts of the pandemic, a fall in cotton prices and unpredictable weather patterns.
Outlook to 2022
Better Cotton is focusing its efforts on the delivery of its 2030 Strategy, which includes finalising and launching its remaining 2030 impact targets.
"We have published our new Decent Work Strategy and formed new partnerships and ways of working with two long-term partners Aid by Trade Foundation and IDH, the Sustainable Trade Initiative. Leveraging our strengths, we will work collectively towards the sustainable transformation of the cotton sector towards 2030. Together, we will focus on programme development, field interventions, and scaling investment opportunities through impact funding," reads the report.
McClay concluded: "We will embrace our leadership role more purposefully, acting as a global knowledge hub and broker of best practice, while using our experience and influence to bring about systemic change."