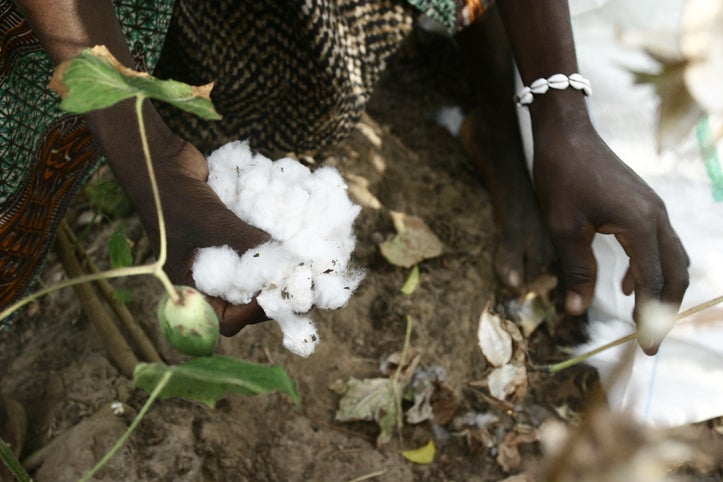 On 28 March Better Cotton hosted an event in Abidjan inviting stakeholders to share their experiences and perspectives on the future of sustainable cotton production in Africa.
Representatives from cotton companies and organisations including Solidaridad, The Sustainable Trade Initiative [IDH], and ECOM, participated in discussions to explore the opportunities and challenges of sustainability in the cotton sector. They also engaged with stakeholders from the cocoa sector for cross-commodity learnings.
Delegates also had the opportunity to learn more about Better Cotton Programmes and the long-term ambitions that underpin its 2030 Strategy.
Better Cotton states that it is committed to building upon its presence across Africa to enable smallholder farmers to mitigate climate change and adopt a continuous improvement approach to sustainable agricultural practice.
The initiative is reportedly engaging with sector stakeholders across West and Central Africa, in countries such as Chad, Cote D'Ivoire, Burkina Faso, Benin, Togo and Cameroon. The aim is to develop multistakeholder collaboration to start impactful Better Cotton programmes.
In November 2022, several West African cotton-producing countries, including Benin, Burkina Faso, Mali and Chad – often referred to as the Cotton-4 – called for support to strengthen the resilience of their cotton industries at the World Trade Organisation's Cotton Days event.
Damien Sanfilippo, senior director of programmes at Better Cotton, said, "The event signifies an important opportunity for cotton stakeholders in Africa to engage with one another and explore partnerships needed to ensure market access and improved sustainability for cotton growers."
Recently, Better Cotton released a statement saying it is working hard to keep cotton supply flows running following the devastating earthquakes in Türkiye and Syria, as well as providing relief from contractual obligations to partners and members.