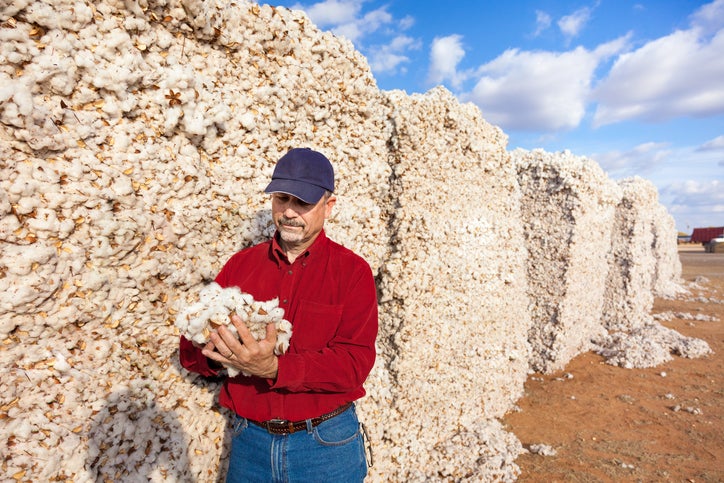 The revised version of the Better Cotton Chain of Custody Guidelines, renamed the Better Cotton Chain of Custody Standard, will offer both mass balance and physical Chain of Custody (CoC) models to support the need for traceable Better Cotton whilst also continuing important work at the farm level.
The aim of the revision was to research and investigate alternative CoC models that would support the introduction of traceable, physical Better Cotton alongside mass balance.
The revision included surveying 1,500+ Better Cotton suppliers via the Better Cotton Platform (BCP), commissioning two independent research studies, convening an industry task force with Member Suppliers, Retailers and Brands, and multiple stakeholder workshops to assess the appetite for change and guiding the direction of travel, explained the global organisation.
Revisions in the Standard v1.0
The new Standard introduces changes that are designed to make activities simpler and more consistent for supply chains. To make it easier for suppliers to adopt, Better Cotton has:
Established consistent requirements for documentation, purchasing, material receipt and sales across all CoC models. This will allow the use of multiple CoC models (including Mass Balance) at the same site.
Expanded management system requirements, to strengthen implementation of the Standard across the supply chain.
Simplified the Standard to focus solely on CoC requirements. Separate documents will be developed on CoC implementation and monitoring, Retailer and Brand Member claims and BCP user manuals.
This new Chain of Custody Standard v1.0 will be introduced in October 2023. All suppliers sourcing mass balance and/or physical Better Cotton will need to adhere to the Standard by May 2025.
Next Steps
Starting from October 2023 and until May 2025, a transition period will allow members, suppliers, and others to prepare for the implementation of the new Standard.
The transition period will include – among other activities – public and audience-specific webinars, training sessions for members and suppliers, and communication activities tailored to different stakeholder groups.
Suppliers will be invited to attend training in order of the supply chain, beginning with ginners in July 2023. Availability of training will be dependent on the demand of suppliers to adhere to the new Standard. Better Cotton highlighted that suppliers may continue to adhere to the Better Cotton Chain of Custody Guidelines v1.4 until May 2025.
All Better Cotton ginners in direct-sourcing countries will be required to follow the CoC Standard v1.0 from the beginning of the harvest season in 2023. Training and support to adopt the Standard will begin in July 2023.
The official language of the document is English but translated versions and supporting information will be made available in mid-2023.
Additionally, BCP will be used to record the buying and selling of physical Better Cotton and cotton-containing products as Better Cotton.
Last month, Better Cotton revisited its Principles & Criteria (P&C) to ensure it continues to improve and deliver sustainability impact at the field level.