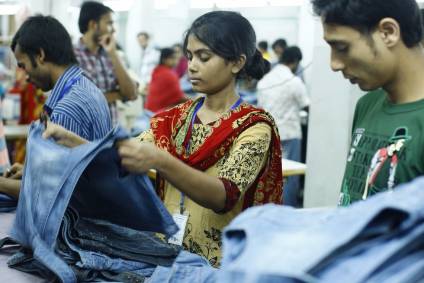 A Danish university has said the standard of management and international business education in Bangladesh must be improved in order to help create a sustainable future for the garment supply chain.
Researchers from Aalborg University in Denmark have been tasked with improving Bangladesh's occupational health and safety capability and ensuring the sustainability of its garment supply chain as part of a DKK10m project funded by Danida, the Danish International Development Agency.
The project started in 2015 and will close at the end of this year.
In a panel discussion in March, which included brands such as Bestseller and H&M, the researchers said Bangladesh faces intensive competition from countries like Cambodia, Vietnam, Myanmar and Ethiopia as global brands search for cheaper labour and suppliers that are a shorter geographical distance away.
The panel said currently, there was little focus on managerial capability development and innovation across the activities in the value chain, which must change in order to ensure the long-term sustainability of the sector.
It also called on the government to focus on policy development for strengthening collaboration between companies and higher education and research institutions in the country and abroad.
Beyond this, the panel agreed that all companies should focus on improving the occupational health and safety condition of the factories, which will eventually affect productivity.
Mohammad Rana, AAU's associate professor of international business and strategy, said: "Bangladeshi garment companies cannot sustain for long if they continue to rely on cheap labour only. They should instead opt for ensuring other competitive advantages in the supply chain and design and production such as fabric innovation, green technologies in production and recycling, own brand development for international markets and so on. They should also emphasise the development of managerial capability and international business skills.
"If this industry relies only on cheap labour, as soon as foreign retailers find an alternative competitive location, they would begin to move to that location. History shows the garment industry has been moving from one location to another depending on [better] factors of production available," he added.