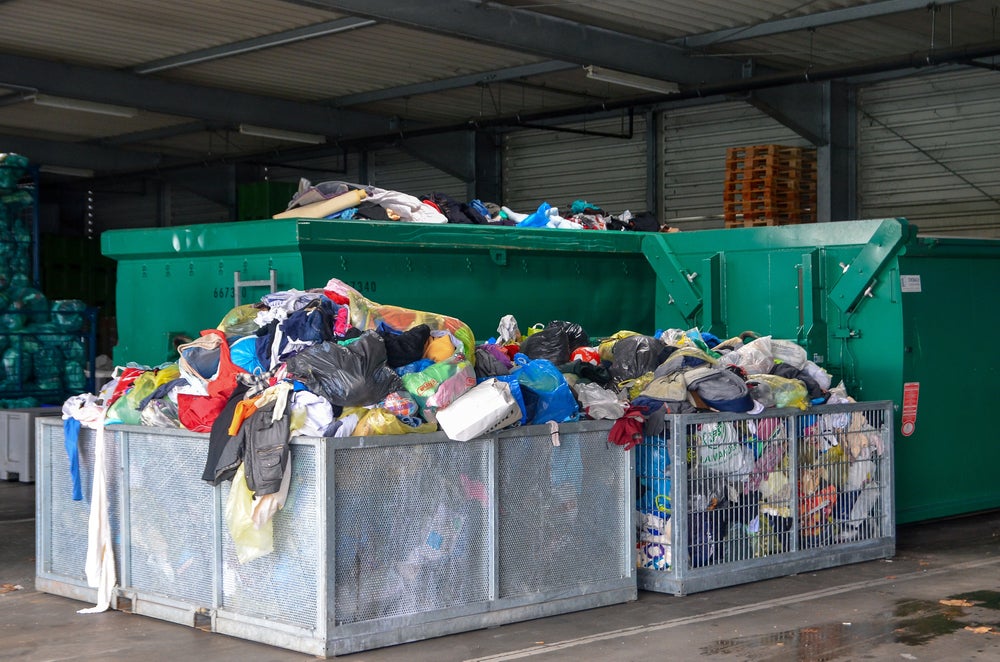 Changing Markets Foundation alleges that big fashion brands and retailers are duping customers with their take-back schemes.
As part of its investigation, the Dutch NGO explains it used Apple AirTags to track 21 perfect condition clothes and other used clothes for the take-back schemes.
These items were donated to Hennes & Mauritz, C&A, Marks and Spencer (M&S), Primark, Nike, Uniqlo, The North Face and Zara stores in Belgium, France, Germany and the UK, or posted to a Boohoo scheme.
However, the investigation found that an item of clothing donated to M&S was scrapped within a week; a pair of jogging trousers donated to C&A was burned in a cement kiln, while the skirt donated to H&M travelled 24,800 kilometres from London to a waste ground in Mali, where it appears to be dumped.
The foundation points out that despite the brands' push to recycle clothes, three-quarters of items (16 out of 21 or 76%) were either destroyed, left in warehouses or exported to Africa, where up to half of used clothing is quickly shredded for other uses or dumped.
It claims that only five items, around a quarter of the original 21, were reused in Europe or ended up in a resale shop.
How well do you
really

know your competitors?

Access the most comprehensive Company Profiles on the market, powered by GlobalData. Save hours of research. Gain competitive edge.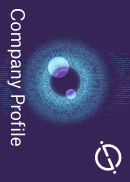 Company Profile – free sample
Thank you!
Your download email will arrive shortly
Not ready to buy yet? Download a free sample
We are confident about the unique quality of our Company Profiles. However, we want you to make the most beneficial decision for your business, so we offer a free sample that you can download by submitting the below form
By GlobalData
"Most of the schemes explicitly promise not to scrap usable clothing. But none of the named brands keep public records of the fate of the clothing donated to them. Instead, they pass them to companies that specialise in reuse, recycling and final disposal," says the foundation.
Changing Markets campaign manager, Urska Trunk, adds: "The promises made by H&M, C&A and Primark are yet another greenwashing trick on customers. Our investigation suggests that items in perfect condition are mostly destroyed, stuck in the system or shipped across the world to countries that are least able to deal with the vast torrent of used clothing from Europe. The schemes add insult to injury by offering customers vouchers, discounts or points to buy more clothing, amplifying the fast fashion model that is overflowing with waste."
EU legislation on handling textile waste
In fact, according to the EEA briefing 'EU exports of used textiles in Europe's circular economy', the amount of used textiles exported from the European Union (EU) has tripled over the past two decades, and the amounts may increase further.
The EEA highlights that as reuse and recycling capacities in Europe are limited, a large share of discarded and donated clothing and other textile products are exported to Africa and Asia.
Meanwhile, the EU's Commissioner for Environment, Oceans and Fisheries Virginijus Sinkevičius said fashion's global impact is no longer a requirement but a necessity with the European Commission wanting all regulations in place by 2028.
Following this, the Commission proposed rules earlier in July that will make fashion brands and retailers responsible for the full lifecycle of textile products and require them to financially support the sustainable management of textile waste across the EU.
However, Trunk is quick to add that even though EU rules are a golden opportunity to improve take-back schemes across Europe, the European Parliament and member states need to strengthen a proposal by the European Commission.
She continues: "They should set binding recycling and reuse targets to shut down the kind of mistreatment of clothes our investigation has uncovered, and agree on a high end-of-life fee on clothing to really drive the production towards better quality, longer lasting garments. Because fast fashion is addicted to cheap, plastic-based fibres, they should also tax those fibres."
Changing Markets Foundation also believes that to solve the problem, regulators need to include mandatory reuse and recycling targets, a tax on synthetic textiles and standards to make clothing more sustainable by design, among legal measures.
Brand responses
Just Style reached out to the brands named in the report about the claims made and received the following exclusive comments:
A spokesperson from H&M said: "We take the findings presented in the investigation very seriously and we are humble to the fact that we and our previous partner in this case have not managed to live up to our own high standards. We agree with the report that it is a major problem in our industry and in others, that discarded products are not disposed of properly and become waste in different countries.
"At the time the investigation was conducted, our garment collecting partner was still I:Collect. As of 1 January 2023, Remondis has taken over the responsibility as our partner for operating H&M Group's garment collection program globally. With the change, we also ensured that all garments collected in the UK are now sorted within Europe.
"We require our partners to have strict procedures in place to ensure that collected clothing and textiles are taken care of responsibly. All collected textiles should be sorted and evaluated individually against different criteria following the EU waste hierarchy, which states that reusing should be prioritised before recycling. Together with our partners, we are putting great efforts into gathering feedback and further optimizing the sorting processes so that garments are only sent to partners and countries where they can get a second life.
"For us, our engagement in garment collecting is not about greenwashing, but an important part of the solution for the challenges that our and other industries are facing. We are not perfect but doing our very best to change the industry. What we see in the investigation is not what we want to see happen and we do all we can to prevent it from happening again."
Lynne Walker, director of Primark Cares, shared: "Our takeback scheme is run by Yellow Octopus, textile recycling specialists with a no landfill policy and together we take a number of steps to ensure clothing donated through the scheme is managed in a responsible way. We believe the hoodie has been handled as it should have been and is with a clothing reseller in Budapest, Hungary."
Primark elaborated that the only items in poor condition that cannot be resold are repurposed into other materials. They could also be upcycled into new items using Yellow Octopus' Upcycle Labs technology which uses textile waste to create home products such as soap dishes, vases and candle holders, adds the retailer.
M&S spokesperson said: "Our Shwopping scheme helps divert unwanted clothes from landfill by enabling customers to donate their pre-loved clothes and textiles for our partner, Oxfam, to resell, reuse, or recycle. We have investigated and found this was a one-off where the contents of the store's Shwopping Box were mistakenly collected by our resource management provider. We have taken action to prevent this from happening again, including contacting all stores and rolling out a new labelling system."
A spokesperson from Zara shared: "Inditex, Zara's parent group, is committed to leading the transformation on circularity in our sector. A signature initiative is Zara Pre-owned, a secure platform enabling customers to repair or sell their used Zara products to one another to extend their lifecycle. Our takeback programme is supplementary to this, enabling customers to donate clothing from any brand to our charity partners to help them raise funds for their vital work and avoid landfill. This is available in all Zara stores and to online customers in the UK."
A Boohoo representative shared that the fashion brand has been working with industry partners for a number of years on ways to extend the life of garments and to find a second home for clothing that others can enjoy. These include recycling schemes operated by third parties, as well as Boohoo's own resale and rental platforms.
"We are firm supporters of industry efforts to reduce the number of items that would otherwise go to landfill and are continuing to explore the most effective ways of doing this."
Other fashion retail brands like C&A, NIKE, Uniqlo and The North Face did not respond to Just Style's request for comment at the time of going to press.
The foundation says it did not investigate take-back schemes in stores outside Belgium, France, Germany and the UK. "But the low value of most fast fashion clothing means that most used clothing entering take-back schemes run by highstreet retailers throughout Europe is also likely to be destroyed, shredded or left in warehouses," the NGO concluded.