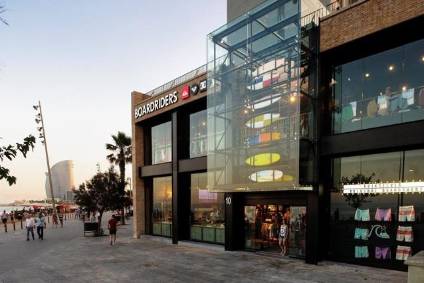 Shareholders of embattled Australian surfwear brand Billabong have voted in favour of an acquisition by Boardriders Inc, the global action sports and lifestyle company that owns and operates the Quiksilver, Roxy, and DC Shoes brands.
In an announcement today (28 March), Billabong said 85.78% of its shareholders voted in favour of the proposed acquisition under which a subsidiary of Boardriders will acquire all of Billabong's shares, other than those owned by its related entity, Oaktree Capital Management.
Earlier this month, Boardriders spoke out in a bid to clarify some statements made in recent media coverage in Australia.
Local reports claimed that, as shareholder vote approached, Boardriders was reportedly "having trouble convincing key shareholders that the takeover is a good idea". According to an article published in Business New Australia, Boardriders CEO David Tanner has called out two shareholders that are undecided on the takeover. These are investment firms Ryder Capital and Adam Smith Asset Management, claim the report, which states the firms hold a combined 15.4% stake in Billabong, and are both "slowing down the takeover process".
"Both shareholders want Billabong to consider its options because they believe the Boardriders offer undervalues the company," the article said.
Prior to the vote, which took place earlier today, Boardriders upped its offer from $1 per share to $1.05.
The combination of Boardriders and Billabong will create the world's leading action sports company with sales to over 7,000 wholesale customers in more than 110 countries, owned e-commerce capabilities in 35 countries, and over 630 retail stores in 28 countries. It will include some of the most coveted brands in the industry as Billabong, RVCA, Element, VonZipper, and Xcel are added to the Boardriders family of brands.
News of the acquisition first broke in December of last year, sending shares in Billabong soaring 22%
"We believe this transaction represents the best value for all stakeholders – shareholders, employees, vendors and customers," says Boardriders CEO Dave Tanner. "We are pleased to see that the Billabong shareholders recognised this value, and have approved the proposed acquisition. We have now cleared a significant milestone, and we are one step closer to creating the world's leading action sports company. We look forward to uniting the Billabong and Boardriders communities and building a foundation to better showcase and grow the action sports industry."
The transaction is anticipated to close on or about 24 April, subject to final approvals.