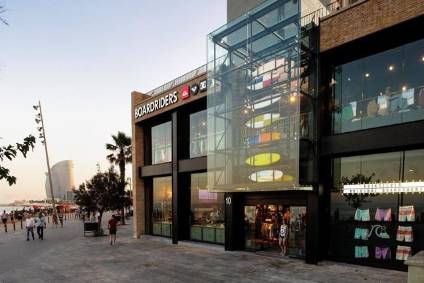 Struggling Australian surfwear company Billabong International has warned it cannot carry on with business as usual unless a takeover by Boardriders Inc goes ahead, after it reported a wider net loss in the first half.
For the six months ended 31 December, Billabong saw its net loss widen to AUD18.4m (US$14.4m) from AUD13m in the year-ago period.
First half EBITDA, excluding significant items and discontinued businesses, of AUD19.3m slipped 19.1% year-on-year as reported, and down 15.9% in constant currency.
In the Americas, EBITDA was up 34.1% to AUD13.3m and comparable retail sales up 5.8%. However, Asia-Pacific (APAC) EBITDA fell 9.2% in constant currency, a decline of AUD2.1m. Total comparable retail sales for the region were up 1.8% for the half.
Meanwhile, Europe EBITDA was down 29.4% to AUD4.9m in the period, before global allocations due to a wholesale revenue timing shift and weaker than expected retail results that saw comparable retail sales fall 0.3%.
Chief executive Neil Fiske said the results reflect the ongoing difficult trading conditions in retail and much of the action sports sector – and that despite making substantial progress over the last four years, the company is facing changes that are "systemic, structural and set to continue."
Meanwhile, Billabong chairman Ian Pollard shared an update regarding the firm's acquisition by Boardriders Inc, a global action sports and lifestyle company that owns and operates the Quiksilver, Roxy, and DC Shoes brand.
Last month, Billabong entered into a scheme implementation deed under which it is proposed that Boardriders will acquire all of the shares in Billabong, other than those already owned by its related entities.
"The first half result we report today and the challenge of the task ahead need to be seen in the context of the proposal from Boardriders that is currently before shareholders. The offer of AUD1.00 per share represents certainty for shareholders," Pollard said.
"Approval of the scheme by shareholders will avoid serious ongoing risks and uncertainties associated with Billabong's business – both operational risks and risks associated with the current capital structure, including refinancing risk."
He added should the scheme not proceed, "change will be necessary" to the company's capital structure, strategy and operations.