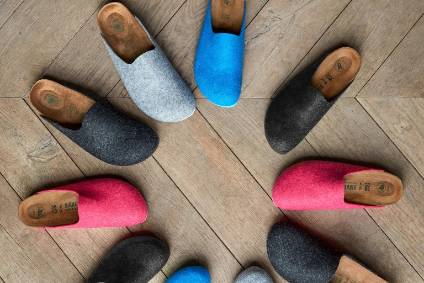 German footwear brand Birkenstock has struck a deal to sell a majority stake to private equity firm L Catterton and affiliates including Financière Agache, the family investment firm of Bernard Arnault – chairman and CEO of luxury conglomerate LVMH.
The investment will enable to footwear maker to growth in markets such as China and India, Birkenstock said in a statement today (26 February). In Europe and America, it plans to invest in its German sites and expand production, logistics and sales operations. Further development is also on the cards for its direct-to-consumer business and e-commerce platforms.
The sale comes as the German company says it is performing better than ever before in its 250-year history.
"In L Catterton and Financière Agache we have found not just shareholders, but also partners for achieving our global growth ambitions. They have a great deal of know-how and excellent access to international markets," said Oliver Reichert, CEO of the Birkenstock Group. "Both future partners share our growth strategy; for our products to be represented in all international markets and in all channels, while maintaining our long-standing traditions and the unique offer of quality and sustainability "made in Germany."
"We enter this partnership with both our traditions as a family business and a commitment to our roots and our employees front-and-centre. Today marks a quantum leap into the next chapter of our success story."
Michael Chu, co-CEO of L Catterton, added: "We are confident that L Catterton's unique capabilities and our global platform and network will provide Birkenstock not only with new opportunities, but the resources to support the continued growth in the brand and the business."
Arnault, meanwhile, said Birkenstock was one the few iconic brands in the footwear industry. "Together we will provide support to the business so it can fully realise its significant growth potential."
While the terms of the deal were not disclosed, a report published by the Financial Times today said the deal values the company at about EUR4bn.
Christian and Alex Birkenstock will retain a stake in the company.